Skip Navigation
Website Accessibility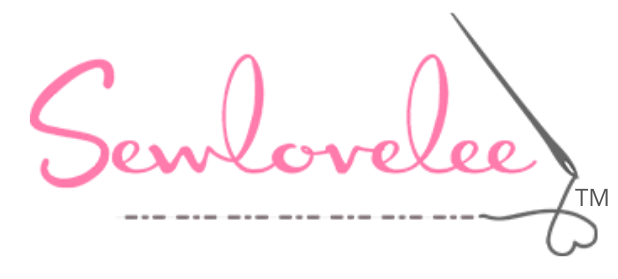 Sewlovelee Heads into the Holidays
Holiday Crunch Time
With Thanksgiving next week and Christmas in a mere 41 days, the holiday season is definitely here! Don't worry. Sewlovelee is here to help with seasonal decor projects and holiday gifts as well as spectacular savings!
---
Take advantage of Bernina's Black Friday specials Nov. 17-30. The deals don't get better than this, unless you buy a floor model!
Sewlovelee's floor models include two longrm quilting machines:
--Q24 on a 9 foot frame with Qmatic, Bernina's computerized quilting system --Q16 Plus on an electronic lift table so that you can quilt sitting or standing.
Other Bernina floor model sewing machines include:
--B790 PRO with gifts, Bernina's newest embroidery machine;
--B735,
--Kaffe B770 with a FREE embroidery unit and gifts,
--Kaffe B570 with optional embroidery unit and gifts,
--B535 (at Black Friday prices which can't be beat!),
--B480,
--B435,
--B335.
Come on in and take one for a test sew.
---
Be sure to visit the shop in person for the best Black Friday and #ShopSmallSaturday specials:
$7 finish the mini bolt,
25-50% off Christmas and other select fabrics,
and holiday gifts sale.
---
New fabric, patterns, bundles, and notions
New funky fabrics from Moda's Cathe Holden are cool and eclectic and sure to go fast! Vintage Soul Embroidered Birds looks three dimensional and the birds pop off the fabric. Vintage Soul Rainbow is a colorful digital print of patchwork vintage fabrics. Add a third fabric–Dimples or Gunge, perhaps–and you've got the foundation for a three yard quilt!
---
Three new Sally Kelly beyond-intense designs are on shelves now: Gardenia Black Blossom, Gardenia Black Flutter, and Gardenia Black Flora (cotton lawn).
Try the Gardenia prints with some of these patterns: Tea House Top & Dress or Elodie Wrap Dress with the lawn or the Audrey Wrap Skirt with the border print. New to garment sewing? The Sonoma Tee is a great beginner pattern shown here made with Shimmer Island.
---
Add some glorious color and pattern to your next quilt with any or all of these new Hoffman digital prints: Seasalt Ombre Water Turquoise, Seasalt Turquoise, Tides of Color Ocean, Natural Elements Pastel, and Recipes Antique Beige.
---
These new Hoffman batiks are simply gorgeous. Buy them for a project or to add to your stash. You will not be disappointed! Bali Batik Ditsy Floral Tidepool, Bali Batik Round Floral Macaw, Bali Batik Round Floral Raspberry, Bali Batik Breeze Seagull, Bali Batik Raindrops Aquarius, Bali Batik Babysbreath Light Bright, Bali Batik Mixed Fern Bonsai, Bali Batik Mixed Fern Slate, Bali Batik Sunflower Pastel, and Bali Batik Sunflower Oyster.
---
Gift ideas
Use the Hoffman Recipes Antique Beige to make microwave bowl cozies. American Patchwork & Quilting has a free pattern.
---

Combine the In the Garden fabrics (panel plus five) with a sweatshirt to make a one-of-a-kind jacket for a gift.
---
New this year: Curated gifts by price point. Select gifts under $25, under $50, and under $100. We're happy to help you choose gifts for the sewist/quilter in your life.
---
Goodbye. . . Get 'em before they are gone
Upcoming Events
Community Sew-cials take place at Irvington Baptist Church parish hall every 2nd and 4th Tuesdays of the month. Only 3 left this year. Why don't you join us? Get more info and sign up.
In 2024, they will be held on the first and third Thursdays beginning January 18th, 2024.
---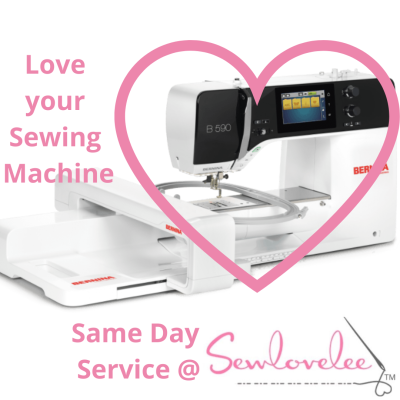 Al Hunt, the esteemed Bernina technician is here once a month and can service all brands of sewing machines. The schedule is full for 2023. Be on the look-out for sign-ups in 2024.
---
Looking Ahead

Holiday closings are Thanksgiving day (Thursday, Nov. 24),
Christmas (Dec. 24-Jan. 10)
Reopening in 2024 on Thursday, January 11th!
---
Shortened Winter Hours in January and February:
Shop will be open Thursday-Saturday 10-4
Open Tuesdays and Wednesdays by appointment only. This is a great time to schedule a class! Please email Lee@sewlovelee.com for availability.
---
Lucky $7
Eleven selected fabrics for just $7 per yard! Selections vary weekly.
There's a one-yard minimum and full-yard increments are required for all Lucky $7 purchases.
---
Be social with us!
Did you know that Sewlovelee is on Facebook, Instagram, and YouTube?
Join us there in addition to stopping by the shop to get inspired and find out what's new!
Hope to see you soon!
Lee Taylor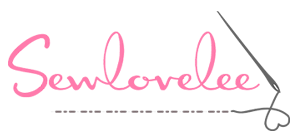 804-438-5800
4504 Irvington Road
Irvington, VA 22480