Skip Navigation
Website Accessibility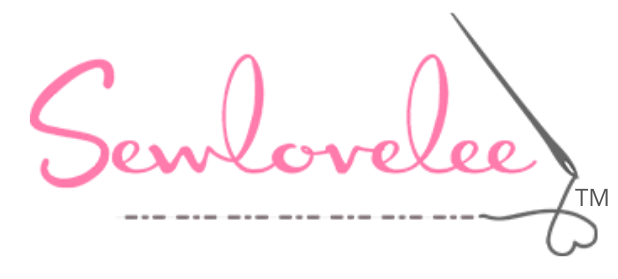 Sewlovelee Happy Halloween!
Happy Halloween!
31% off Halloween fabric when you shop in-store in a costume!
---
Tuesday, Oct. 31 is the last day to participate in #SHOPTOBER! Buy a pass and save 20% on one fabric cut. Read the deets on Facebook before you shop!
---
Times they are a-changin'! Our winter hours begin Tuesday, October 31: Tuesday-Friday, 10:00 am-4:00 pm and Saturday, 10:00 am-2:00 pm.
---
Feature-rich machines at an affordable price
The computer-controlled EverSewn Celine is a versatile, light-weight machine, offering everything a creative sewer could need including an automatic cutter, hundreds of decorative stitches and at a very attractive price/performance ratio.
The bernette b79 Yaya Han Edition opens your world to creative embroidery. It combines a highquality sewing and embroidery machine with the BERNINA Embroidery Software 9 Creator to bring your creations to life. The b79 Yaya Han Edition is incredibly easy to use, offers a wide range of included extras and lets you be your most creative.
---
BERNINA Holiday Gift Box
Get your favorite sewist or quilter the 2023 limited edition box. It contains 12 limited edition items including scissors, embroidery collections, BERNINA Fabric Print Collection, and a one-year digital subscription to Inspiration Magazine. In-store only.
---
Hello new fabric and patterns
The book Chicka Chicka Boom Boo is a kid favorite and what better way to enjoy reading it than with a comfy quilt. Use the new Flip Flop Alphabet Chicka Chicka Boom Boom, Chicka Chicka Boom Boom Title Multi, Meet You at the Top Panel Chicka Chicka Boom Boom, Wiggle Jiggle Zig Zag Chicka Chicka Boom Boom to make a quilt for a new niece, nephew, grand, or great grand! Fun With Panels or The Craftsman will get you started.
---
Is there a gardener in the family? Make them a garden quilt using the new Garden Toile Ivory, Ditsy Garden Grey, and a blender (think Grunge, Dimples, Garden Pindot, Kona, or Bella)! Check out Make it Modern with 3-yard Quilts for a quick and contemporary quilt pattern.
---
Celeste Gold Dust and Celeste Night are so incredibly versatile. Use either as the back and/or binding for the Chicka Boom quilt. Or, use the gold in a fall quilt like Scrappy Nest Quilt Pattern!
---
Use FQs, fat eighths, or yardage with the new Kismet Pattern by Kate Spain! Make the quilt shown on the pattern with a Sunflowers in my Heart FQ bundle (6-piece, 26-piece). Or, use Tilda, Kaffe, Hoffman batiks, Dimples Mist Fat Eighth Bundle, Bloomsville fat eighth bundle (32 pcs), or Atlantis 12 pack FQ bundle.
---
We're in love with Stash Busting with 3-Yard Quilts from Fabric Cafe. It contains gr8 patterns that provide instructions for yardage and pre-cuts (layer cakes, charm packs and jelly rolls)!
We couldn't wait to try them and already have a few stunning quilts in the works: Sunflowers using Elation pattern and Bitty Bungalow with fun Nauticals.
---
Sewlovelee's Six Half Dozen patterns and kits
Use six half-yards or 12 FQs with these patterns! The newest is made up with the Mermaid & Friends Half-yard Bundle and the 90 Degree Double Strip ruler.
---
Buy the Blooming Juniper FQ Bundle (12) and receive the Sewlovelee pattern Bloomin' Pinwheels! This is a gorgeous quilt that can be ready in time for Christmas!
---
Other Sewlovelee original patterns include 60 degree Double Strip Ruler Star Runner Pattern using of course the 60 degree Double Strip Ruler. Purchase the ruler and receive the pattern for FREE!
Good news! The background used here, Ditsy Background Blender USA is back in stock!
---
Need more FQ patterns? Grab a copy of Fat Quarter Quilt Treats, Fat Quarter Patchwork Quilts, or Fat Quarter Friendly Quilts.
---
Gift central
Christmas is coming and quick gifts are always needed. For the littlest ones, The Sea and Me Book Panel is perfect. Handmade and easy. Total win. For older ones, what about the Little Swimmers Quilt Kit?
---
A nautical runner in order? We've got you covered with the April Batik Challenge Starter Kits. Kits are $10 each and you get the pattern and fabric for the top. Score! Bags more appropriate? Check out the Six Pack Stack Reversible Fat Quarter Tote pattern or use scraps to make the Mondo bag; refills available. Super quick and zippy? Zippered Selvage Bag Pattern is for you. Make it super special by adding a zipper pull.
---
For your sewing friends, there's the Happiness is Homemade Panel, a cute as can be ornament, rulers galore, and sewing and quilting staples like pins, needles, scissors, irons, and more!
---
Upcoming Events
Community Sew-cials take place at Irvington Baptist Church parish hall every 2nd and 4th Tuesdays of the month. Why don't you join us? Get more info and sign up.
---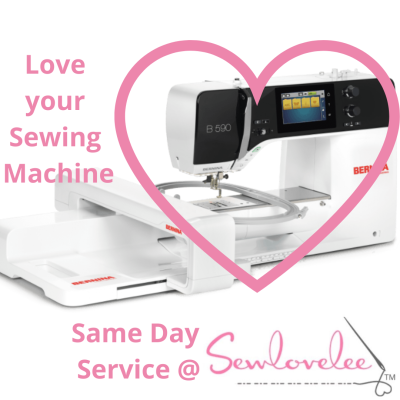 Al Hunt, the esteemed Bernina technician is here once a month and can service all brands of sewing machines. Schedule your next service and get your machine back the same day!
---
Classes are being offered on an individual basis at this time. Please contact us to schedule a class to suit your needs and time frame.
---
Looking Ahead
Gratitude and Giving
We are getting ready for our BIG Give.
Placemats (80+) are going to Lancaster and Northumberland Counties for local meal deliveries.
Quilts (46!) are going to local organizations in need like the Haven and the Interfaith Service Council.
There is always a need and you would like to donate a completed quilt or placemat, please do so by Friday, November 10th.
---
Holiday Closures
Sewlovelee will be Closed:
Thanksgiving Day, Thursday, November 23rd
December 24-January 10, 2024
---
Lucky $7
There's a one-yard minimum and full-yard increments are required for all Lucky $7 purchases.
---
Be social with us!