Skip Navigation
Website Accessibility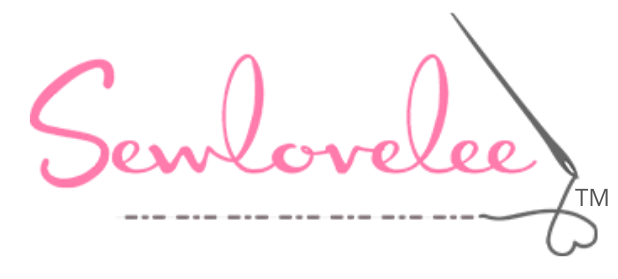 Sewlovelee's Quilt Show Winner
Thank YOU!
A huge thank you to all who shared their beautiful quilted creations for the Community Customer Quilt Show, who shopped the 9th Annual Sale-abration, and attended the quilt show. Your support means the world to us.
---
Voting was particularly challenging this year. It was so hard to decide! In the end, the quilt receiving the most votes was made by Hellen S. Congratulations! Congrats as well to the winners of the daily Sewlovelee-made quilt drawings.
---
The call for Halloween bags was answered!
Thank you again Sewlovelee Sewists! You answered the call for help and we now have over 100! treat bags ready to distribute to all the little ghouls and goblins for Irvington's Halloween Trunk or Treat & Costume Parade. Find out more about this event at Irvington VIA's website. Still need more Halloween fabric? Get an additional 10% OFF now through October 31st.
---
#Shoptober is here!
Through the end of the month, buy a ticket to support Healthy Harvest Food Bank and you will receive 20% off one cut of full-price fabric! And, your ticket grants you access to exclusive discounts at other local retailers throughout Virginia's River Realm, a bunch in Irvington. Learn more.
Hello new fabric and patterns
As always, there is something for everyone in new arrivals. And while you're looking for you, shop for holiday gifts (Secret Santa, stockings, hostess gifts, and more!).
Check out these returning favorites and newbies:
You can never go wrong with new blenders: Mingle Woven texture Lime, Mingle woven texture amethyst, Iris blender yellow;
White on Whites and Backgrounds: Shells white on white, White Swirled American Flags, Ditsy Background Blender USA (not pictured);
and nautical batik: Fish Scales Reef.
---
Some spectacular new fabric includes 108" Stars and Diamonds Pizzazz, and Gold Scroll w/Metallic.
---
Our quilt garden is in full bloom with Kate Spain's new collection Sunflowers in My Heart. Make this quilt with her pattern Bloom and a fat quarter bundle (26) on the entire collection.
---
What to do with the beautiful new fabric line Juniper by Art Gallery Fabrics? Pick up the Blooming Juniper 12 fat quarter bundle and receive a FREE pattern for this quilt.
---
American Swirls 3 Yard Bundle plus the Make It Patriotic with 3-Yard Quilts equals the perfect patriotic snuggle-able quilt! Get them both before they're gone.
---
Need some holiday ideas?
The Space Maker Premium Ironing Board in Tropical Green is the perfect buy-for-yourself gift. It's 49" long and 16.5" wide and the height is adjustable from 24.5" to 37". It's got an incredibly useful accessory tray, is sturdy as can be, and is easy to store.
---
Make the quilter in your life happy with cool (and pretty!) notions: Nifty Notions Premium Quality Cone Spool Stand, Kaffe Fassett Flower Head Pins, Oliso Mini Iron Pink With Trivet, and Papers for Foundation Piecing.
---
Let us help you organize your binding. The Quilt Binding Spools come in three colors: Blue Teal & Glitter, White Glitter, and Pink & Gold Glitter.
---
Upcoming Events
Community Sew-cials take place at Irvington Baptist Church parish hall every 2nd and 4th Tuesdays of the month. Why don't you join us? Get more info and sign up.
---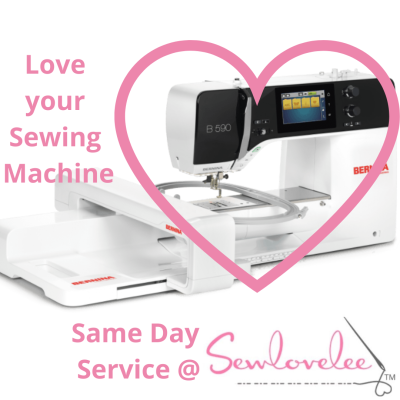 Al Hunt, the esteemed Bernina technician is here once a month and can service all brands of sewing machines. Schedule your next service and get your machine back the same day!
---
Classes are being offered on an individual basis at this time. Please contact us to schedule a class to suit your needs and time frame.
---
Lucky $7
Lucky $7 is spooktacular. Shop early for the best selection. One-yard cut minimum.
---
Be social with us!
Did you know that Sewlovelee is on Facebook, Instagram, and YouTube?
Join us there in addition to stopping by the shop to get inspired and find out what's new!
Hope to see you soon!
Lee Taylor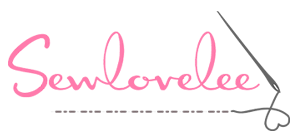 804-438-5800
4504 Irvington Road
Irvington, VA 22480