Skip Navigation
Website Accessibility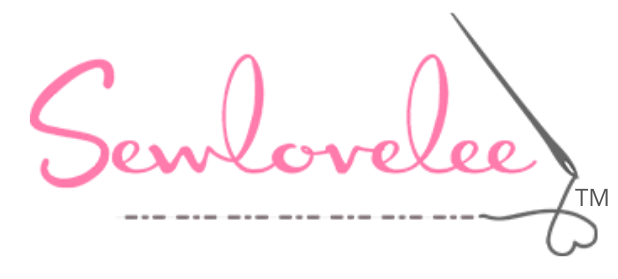 Sewlovelee says Hello and Goodbye
Hello and Goodbye
Just as we're saying hello to fall and cooler weather, we are saying adios to loved lines. Stay tuned for news of new and old fabric and patterns.
---
Some must-know news up front.
1) Drop offs for quilt entries in the Community Customer Quilt Show start October 3. The Quilt Show is the week of October 10-14th. The show is weather dependent so plan your visit accordingly!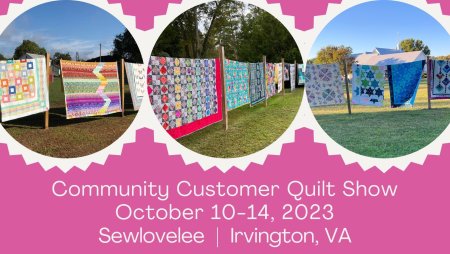 2) The Bernina 25% trade-in deal ends at the end of September. If you are looking at a machine, now is the time to buy.
3) Get your quilts in now to make sure we have time to longarm them before Christmas. To receive your quilt within two weeks, there is a $50 rush fee. This starts today. (The normal turnaround is one month)
4) The price for longarming is going up effective October 1. We've not raised prices since 2014 and it's time. It will now be $.025/sq inch.
---
Bernina sales are not to be missed
Take 25% off MSRP a Bernina sewing machine with the trade in of ANY sewing machine. The deal applies to ALL sewing machines, including the 790 PRO, the limited Kaffe Editions, and the swingin' new b79 Yaya Han Edition.
Need Bernina presser feet? Buy one and get one 50% off until Sept. 30.
The great offers continue with 20% off in-stock Arrow sewing cabinets. Take home a Bandicoot, Eleanor with electric lift, or Alice, a new model.
---
Hello new fabric and patterns
You asked and sew it shall be! Five new prints from Art Gallery Fabrics are on the shelves: Sew Essentials, Get It Straight Charcoal, Let It Sew Modern, Piece by Piece, and Happiness is Handmade Panel.
---
The Halloween Bonedigger quilt pattern is perfect for beginners and experienced quilters alike. Use it with Halloween prints such as the Forest Whispers collection. It's also perfect for scraps, FQ bundles, or a specially curated collection.
---
Tessa is THE pattern for large-scale prints. Imagine using Kaffe! But wait, the pattern also shines with solids, small prints, lots of fabrics, few fabrics. It is so very flexible. Buy it today.
---
Aurifil Thread Lab 1.3 is available! In the box are 40wt and 28wt threads and these are supported by educational vids and more. And, subscriptions are still available.
---
Sunflowers In My Heart is in the house! This white, yellow, blue, and green line combines radiant sunflowers, clear colors, delightful patterns in several scales, and several colorways. The 28-piece collection shines in the Bloom Quilt Pattern, also designed by Kate Spain. The quilt finishes at 53"x57". Also in the collection is the Sunflower Panel 36" x 44" Multi, perfect as-is or cut apart. In addition to Kate's gorgeous color palette and prints, the proceeds from this fabric line will benefit Central World Kitchen.
---
Need some holiday ideas?
Try these Ruby Star Society Halloween prints for a fresh, floral take: Brambling Rose Floral Black, Eerie Owls Smoke, and the Birds Novelty Trees.
---
Goodbye. . . Get 'em before they are gone
It's time to say goodbye to the last ofs. . . And we have quite the selection to choose from.
There are bundles, patterns, yardage, and more.
Included are kits like: Splendid Beach,
fat quarter bundles: Abloom blenders,
and, $25 3-Yard Bundles like Sassy Unicorns.
There's not enough room in the newsletter to show them all, so watch the short video with the original and clever title Get them before they are gone. And, in store, there are $2 FQs with a minimum purchase of 10. Buy them to make holiday gifts, placemats for our collection and donation, or stocking stuffers!
---
Don't miss out on these Halloween panels:
Forest Whispers is running low so get this colorful spooky fabric soon!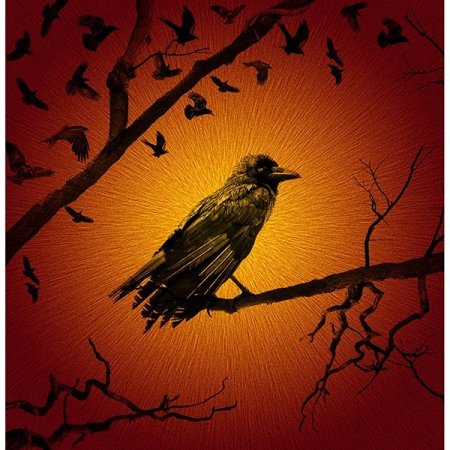 Only a few Halloween Raven Panels left in stock. Don't miss out on this high impact quilt starter!
---
We're down to the last 10 Sewlovelee Savings Tote Bags! They save you 10% today, tomorrow, next year, forever as long as you bring it to Sewlovelee when you shop! Buy one now for $10.
Upcoming Events
Community Sew-cials take place at Irvington Baptist Church parish hall every 2nd and 4th Tuesdays of the month. Why don't you join us? Get more info and sign up.
---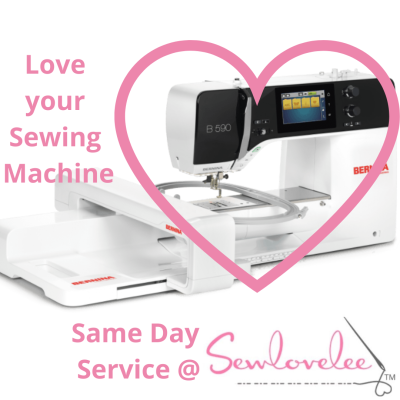 Al Hunt, the esteemed Bernina technician is here once a month and can service all brands of sewing machines. Schedule your next service and get your machine back the same day!
---
Classes are being offered on an individual basis at this time. Please contact us to schedule a class to suit your needs and time frame.
---
Looking Ahead
Sewlovelee's Customer Quilt Show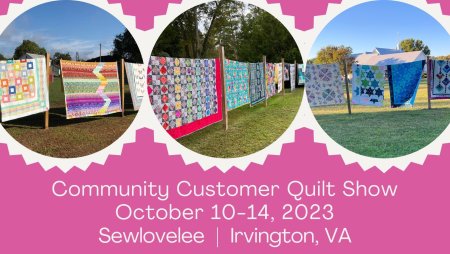 We're looking forward to the Community Customer Quilt Show October 10-14. Each and every quilter is invited to enter a quilted item in the show and people far and wide are invited to take in the show and vote for their favorite quilt. The quilt receiving the most votes wins and the quilter will receive a $100 gift certificate to Sewlovelee. AND, all who vote will be entered into a drawing for five handmade quilts!
Lucky $7
There's a one-yard minimum and full-yard increments are required for all Lucky $7 purchases.
---
Be social with us!
Did you know that Sewlovelee is on Facebook, Instagram, and YouTube?
Join us there in addition to stopping by the shop to get inspired and find out what's new!
Hope to see you soon!
Lee Taylor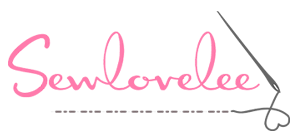 804-438-5800
4504 Irvington Road
Irvington, VA 22480