Skip Navigation
Website Accessibility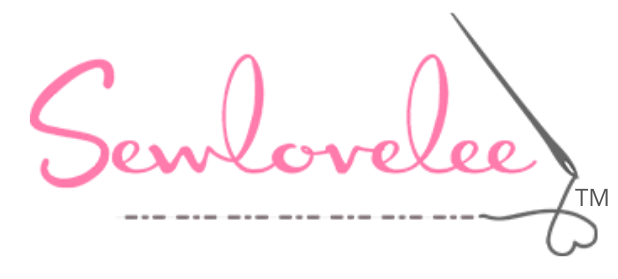 Labor Day at Sewlovelee!
Sewing Season has begun!
Bernina's September offers are spectacular. Through the end of the month, when you trade in ANY sewing machine, you will receive 25% off MSRP. On any and every machine including the 790 PRO, the limited Kaffe Editions, and the swingin' new b79 Yaya Han Edition.
---
Need Bernina presser feet? Buy one and get one 50% off until Sept. 30.
---
The great offers continue with 20% off in-stock Arrow sewing cabinets. Take home a Bandicoot, Eleanor with electric lift, or Alice, a new model.
---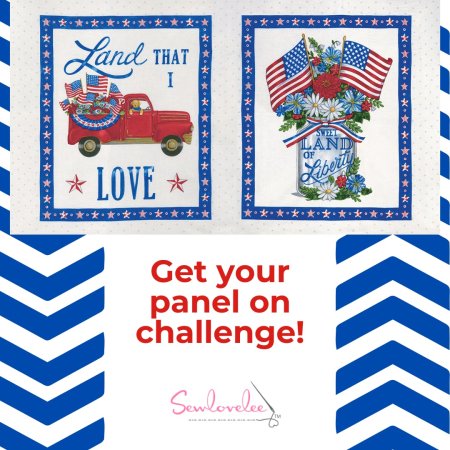 Get your panel on challenge
The challenge for September is to use a panel to make a quilt, runner, or bag! We've got several $5 panels in stock as well as regular-priced ones such as Fawn Panel, Forest Whispers Panel, and Grinch Panel. Need a little inspiration? Try the book Fun with Panels. When you bring your completed project in the week of the Community Customer Quilt Show, you will receive a free yard of fabric! (Panel must be purchased at Sewlovelee.)
---
What's New
Florals and metallics together! What more could you ask for? In the Garden by Jennifer Moore of monoluna has it all! Use the 42" square panel Garden Stars Panel Multi to make a quick-turnaround and color-filled quilt. In the Garden includes five coordinating designs: In the Garden Lavender, Dahlia Dream White, Petal Cheater Cloth Multi, Dahlia Dream Ivory Metallic, and Dahlia Love Petal.
---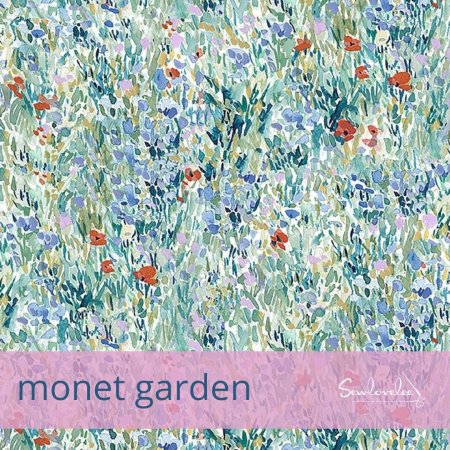 Speaking of gardens, Monet Garden is a glorious digital print that would do well as a feature fabric and blender!
---
Want a new look for nautical? The new Dear Stella black and white nauticals in Reef Life (Dawn Waves, White Waves, Black Minnows, White Reef Life, and Dawn Tidepool) take nautical to a new level.
---
One Block 3-Yard Quilts is the latest book in Fabric Cafe's 3-Yard Quilt library!
---
Use the new Colorful Crossroads 3 yard bundle to make a one block quilt!
---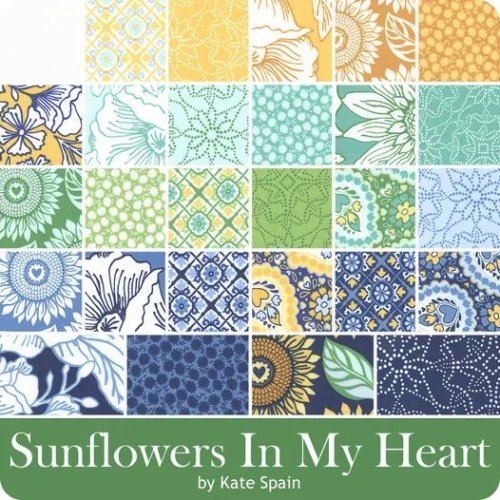 Designer Kate Spain has done it again! Sunflowers In My Heart combines radiant sunflowers, clear colors, delightful patterns in several scales, and several colorways. The 28-piece collection shines in the Bloom Quilt Pattern, also designed by Kate Spain. The quilt finishes at 53"x57". In addition to Kate's gorgeous color palette and prints, the proceeds from this fabric line will benefit Central World Kitchen. Arriving later this week, both are available for pre-order.
---
Upcoming Events
Community Sew-cials take place at Irvington Baptist Church parish hall every 2nd and 4th Tuesdays of the month. Why don't you join us?
Get more info and sign up here.
---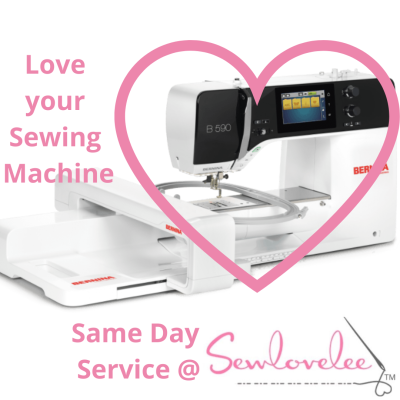 Al Hunt, the esteemed Bernina technician is here once a month and can service all brands of sewing machines. Sign up here to schedule your next service and get machine back the same day!
---
Classes are being offered on an individual basis at this time.
Please contact us to schedule a class to suit your needs and time frame.
---
Looking Ahead
Sewlovelee's Customer Quilt Show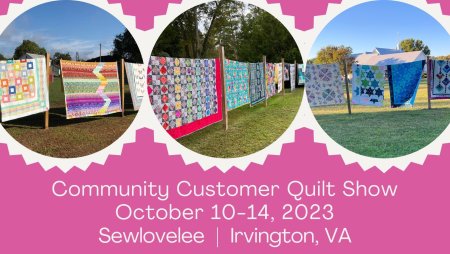 We're looking forward to the Community Customer Quilt Show October 10-14. Each and every quilter is invited to enter a quilted item in the show and people far and wide are invited to take in the show and vote for their favorite quilt. The quilt receiving the most votes wins and the quilter will receive a $100 gift certificate to Sewlovelee. AND, all who vote will be entered into a drawing for five handmade quilts! Download the Information and Entry Form.
---
Lucky $7


There's a one-yard minimum and full-yard increments are required for all Lucky $7 purchases.
---
Be social with us!

Did you know that Sewlovelee is on Facebook, Instagram, and YouTube?
Join us there in addition to stopping by the shop
to get inspired and find out what's new!

Hope to see you soon!

Lee Taylor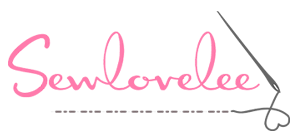 www.sewlovelee.com
Facebook
804-438-5800
4504 Irvington Road
Irvington, VA 22480