Skip Navigation
Website Accessibility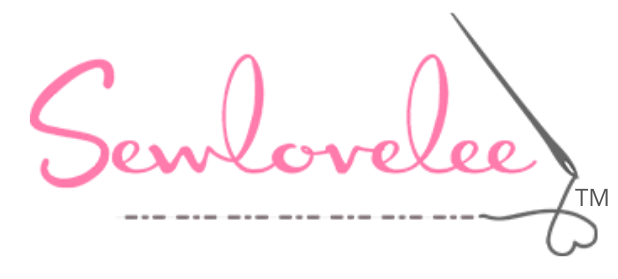 Sewlovelee -- End of Summer Color
End of Summer Color
Summer is rapidly coming to a close. Kids are back at school, sunrise and sunset colors are changing, and soon, leaves will change.
To celebrate the final days of summer, the Dog Days of Summer Sale runs through the end of the month, there's a super deal on a machine, we are gearing up for the quilt show, and we've lots of new fabric to share. So let's get started!
Dog Days of Summer Sale
Weeks 3 and 4 (August 21-September 2)
-- $7: Finish the mini-bolt (in-store only)
-- Special: Finish the Kaffe and Tilda mini-bolt and get a discount (in-store only)
-- $30: All half packs on sale. Buy the fabric and get a free pattern (in-store only)
-- $8/yard (one-yard minimum purchase): Select yardage on sale throughout the month, check back often as bolts may be added as we go along https://www.sewlovelee.com/shop/Dog-Days-of-Summer-Sale.htm
-- 50% off: Select patterns
-- $2: Assorted FQs with 10-piece minimum
-- $5: Select panels
---
The Bernette YaYa Han Special edition B79, an embroidery– and feature-rich machine at an attractive price is now available. This machine is incredibly easy to use and offers a wide range of included extras. All this lets you be your most creative. Notable features: BERNINA Embroidery Software 9 Creator included; 276 embroidery designs and embroidery module with 3 hoops in size S, M and L included; and Yaya Han Edition Presser Foot Set with 8 additional feet.
---
What's New
Floral Damask batiks by Hoffman–Fall and Gold–are glorious. Use them with one of these Fall patterns: Falling Leaves or Falling for You table runner.
---
If color and pattern make your heart sing, the new-to-the-shop Tonga batiks are for you.
---
These are just a few of the new arrivals. Check out all of the batiks online or, come into the shop for an up close and personal view.
---
New colors of Grunge have arrived and we've created a bevy of colorway bundles. Buy bits, like the bundles in your favorite colors, or yardage to get your color fix. No judgement. See all of the Grunge.
There are so many ways to use Grunge in small and large ways. A large way is the Choppy Waters Quilt Pattern.
Small ways are runners. Check out Grunge Love: Tablerunner Club, Trendy Table 3 and Tantalizing Table Toppers. What's not to love about Grunge in the Love Colorblock pattern?
---
Cat lovers, have we got some fun new fabric and patterns for you!
Here Kitty Kitty White, Garden Kitty, Here Kitty Kitty Cream Yarn by Stacy Iest-Hsu are a must for all cat-lovers.
---
Christmas Cats, with accompanying fabric, Christmas Stripe, and Christmas Text by In the Beginning fabrics feature our feline friends for the holidays.
---
New patterns are Kitty Pride and Purrfection by Stacy Iest Hsu and Love Cats.
---
Only look if you like intense color! Four new fabrics from In the Beginning are all that and more: Halcyon Rainbow Texture, Ferns Red, Halcyon Floral Border Strip Purple, and Ferns Green.
---
Hint, hint: Christmas is right around the corner--take advantage of the Tilda sale to create a custome tree quilt!
---
With Christmas is quickly approaching, don't wait until the last minute for your long-arm quilting services. Quilting services are performed in the order in which they are received. A rush fee of $25 will be added to any service to be finished within a two week time frame.
---
Upcoming Events
Community Sew-cials take place at Irvington Baptist Church parish hall every 2nd and 4th Tuesdays of the month. Why don't you join us?
Get more info and sign up here.
**Date Change: Next Sew-cial is Tuesday, August 29th.
---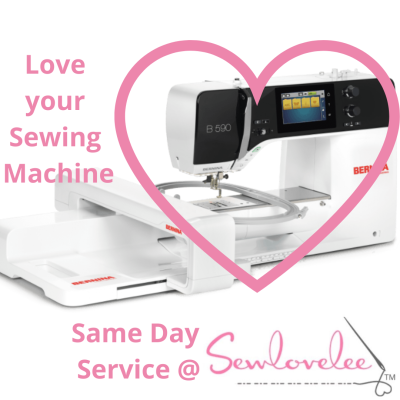 Al Hunt, the esteemed Bernina technician is here once a month and can service all brands of sewing machines. Sign up here to schedule your next service and get machine back the same day!
**Date change for next service: Wednesday, October 4th.
---
Classes are being offered on an individual basis at this time.
Please contact us to schedule a class to suit your needs and time frame.
---
Looking Ahead
Sewlovelee's Customer Quilt Show, October 10-14: Stay tuned on social for all the deets including how to enter a quilt, the 411 about attending and voting, and more!
---
---
Be social with us!

Did you know that Sewlovelee is on Facebook, Instagram, and YouTube?
Join us there in addition to stopping by the shop
to get inspired and find out what's new!

Hope to see you soon!

Lee Taylor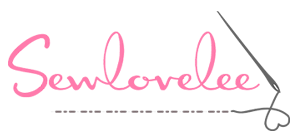 www.sewlovelee.com
Facebook
804-438-5800
4504 Irvington Road
Irvington, VA 22480