Skip Navigation
Website Accessibility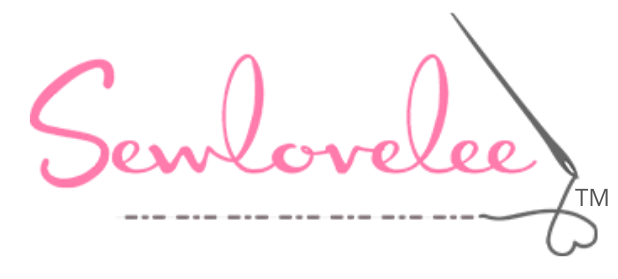 Sewlovelee in August
Hot Days, Cool Fabric
August is the time to start getting busy!
School starts soon and then the holidays, oh so many of them, are upon us! We've got you covered with specials throughout the shop, new fabric, and deals on machines. August is the PERFECT time to shop Sewlovelee.
---
Come in or shop online during the
Dog Days of Summer Sale thru August 31!
Deets for Week 2 (August 8-14)
--10% off ALL Grunge
$7: Finish the mini-bolt (in-store only)
Special: Finish the Kaffe and Tilda mini-bolt and get a discount (in-store only)
$30: All half packs on sale. Buy the fabric and get a free pattern (in-store only)
$8/yard (one-yard minimum purchase): Select yardage on sale throughout the month, check back often as bolts may be added as we go along https://www.sewlovelee.com/shop/Dog-Days-of-Summer-Sale.htm
50% off: Select patterns
$2: Assorted FQs with 10-piece minimum
$5: Select panels
---
Several Bernina deals are not to be beat. The B435 is $1,499 (reg. $2,399). The B480 is $2,499 (reg. $3,499); it's a great travel machine with the same stitch width and feet used for the 7 series machines. Two Q series floor models are discounted: Sit-down Q16Plus on a lift table by Horn and Q24 on a 9 foot frame with Qmatic.
---
What's New
The new Dawn of the Prairie fresh floral prints from Moda are sweet and subtle: Sweet Ditsy Carnation, Meadow Walk, Cross Stitch Florals.
Be on the lookout for a shop sample featuring a new Sewlovelee pattern.
---
What to do with all of the new batiks?

We are in LOVE with the new Oyster Bed Tidepools kit. It combines the Sewlovelee exclusive oyster and crab batiks with the gorgeous new Hoffman batiks and the pattern Tidepools. The finished pinwheel quilt measures 60" x 78". Binding and back sold separately.
Or try the Rivah Tidepools kit in a different colorway with the Sewlovelee rainbow jellyfish and Rivah Crab batiks.
Tiny Frights–Eerie Owls, The Birds, Brambling Rose–by Ruby Star Society is a sophisticated kind of spooky. The kind you need this Halloween.
Looking for an easy way to celebrate the spooky season? The new 3 yard bundle Spooky Butterflies may be just what you are looking for.
---
There's only one Falling Leaves Quilt Kit left and it's 25% off. It makes a lovely throw for you or someone who needs a little warming up.
You may even want to try some batiks for fall.
Floral Damask batiks by Hoffman–Fall and Gold–are glorious.
---
Snuggle up with Cuddle! The newest digital print, Rainbow Leopard, adds interest to the quilt back or live on the edge and use it on the back and front! Want a solid? Another print? Check out the rainbow of colors of Cuddle/Minky in stock.
---
Need a 90" back? We've got them in Alloy, Black, Midnight Blue, Teal, and Scarlet.
---
Have you heard about Aurifil Thread Labs?
Thread Labs is Aurifil's 2023 subscription series curated in celebration of their 40th Anniversary. Thread Labs is a six part series that tells the story of Aurifil– from its history and unique production process to an in-depth education on the revered threads. From July through December, subscribers will gain the necessary tools to more confidently create with a variety of thread weights and techniques. They will finish the year inspired, armed with new skills and a wealth of knowledge.
Upcoming Events
Community Sew-cials
take place at Irvington Baptist Church parish hall every 2nd and 4th Tuesdays of the month. Why don't you join us?
Get more info and sign up
here
.
---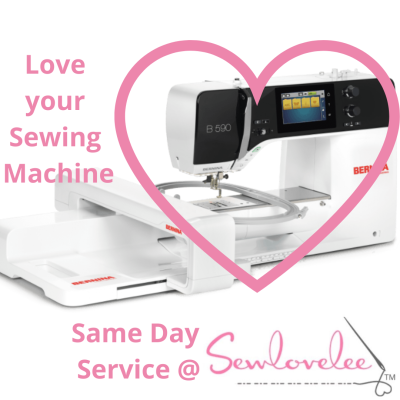 Al Hunt, the esteemed Bernina technician is here once a month and can service all brands of sewing machines. Sign up
here
to schedule your next service and get machine back the same day!
---
Kids Camp is Thursday and Friday, August 17 and 18 at Irvington Baptist. We'll be making pillowcases; an easy-to-piece high-impact quilt top; and a patchwork bag! The kids will have a blast. Space is limited so register now.
---
Binding Tool Class on Thursday August 24th. Sherry is the resident expert on the Bernina binding tool and loves to teach her tips and tricks for best use of the #88 tool. If you have the tool and want to learn more or are interested in purchasing the tool, this class is for YOU!
---
Classes are being offered on an individual basis at this time.
Please contact us to schedule a class to suit your needs and time frame.
---
Looking Ahead
Sewlovelee's Customer Quilt Show
Sewlovelee's 9th anniversary and Community Customer Quilt Show is coming up from October 10th-14th. What quilt will you enter into the show? No fee to enter and up to two quilts per customer. Plus you could win a $100 gift card. Everyone coming to the show casts a vote for their quilt, so we never know who will win. Can't wait to see all of the entries!
---
Be social with us!

Did you know that Sewlovelee is on Facebook, Instagram, and YouTube?
Join us there in addition to stopping by the shop
to get inspired and find out what's new!

Hope to see you soon!

Lee Taylor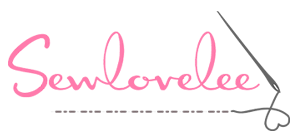 www.sewlovelee.com
Facebook
804-438-5800
4504 Irvington Road
Irvington, VA 22480