Skip Navigation
Website Accessibility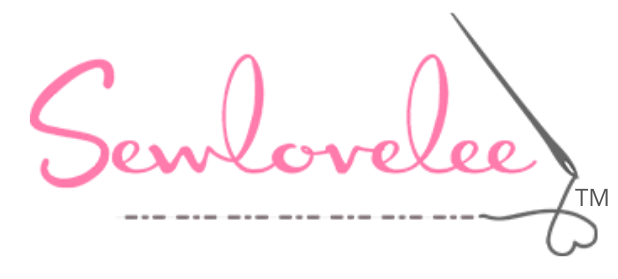 Sewlovelee Summertime Savings!
July is all about summertime savings!
We've got you covered when it comes to deals on Berninas. Come into the shop to test sew a new Kaffe 570, or new 790 PRO. "Do these come with free gifts?" you ask. Yes! And with hard to believe, preorder prices!
In addition to the new models, Bernina is offering special pricing on some of their tried and true models: the B480 is $2499 and the 435 is just $1499!
---
Don't miss Lee's Birthday Sale!
It runs through Tuesday, July 11, 11:59 pm and the deals are stupendous! Think deal on Sewlovelee's four batiks! 100+ bolts at 51% off! Kaffe, Tilda, and batiks are 11% off. The best selection is IRL but you *can* shop online.
---
Celebrate Christmas in July on Tuesday, July 25.
Yes, we know it's hot, but there is no time like the present to get started on your Christmas presents. Stop by the shop for demos on our favorite quick-sew gift items, a FREE Christmas Advent calender to all in-store customers (while supplies last) and of course, one-day deals on Christmas fabrics (in-store and online).
---
Select patriotic items are on sale through the end of the month. Examples: I Heart Stars & Stripes 3 yard Bundle, Fast 4th of July Quilt Kit, and All American Jelly Roll.
---
What's New
Ah, Morris Meadow, you are sublime.
These floral prints are perfect all together or several with a Grunge, Dimples, or other blender. Images of 3 yard bundles, table runners, and dresses are swirling through our heads. We'll have a shop sample soon!
---
Speaking of clothing, check out this cool shirt that Louise S. made for her husband out of Sewlovelee's oyster batik!
---
Want to make a shirt for yourself? We love to wear our custom batiks and the Remy Raglan and Hadley Top are two of our favorites.
---
Just Beachy + Hoffman Challenge Batiks!
This quilt top combines the 15 luscious blue Hoffman challenge batiks and our popular nautical design, Just beachy featured in Quilt Sampler magazine. As an aside, Lee will be entering this quilt into the Hoffman challenge!
---
Before summer is over, Star Spangled Picnic Quilt pattern and Star Spangled Quilt pattern are must-buys. Buy now, along with sale fabric, and have a quilt ready to gift later this year or to decorate with next May and July 🙂
---
Forest Whispers by Dashwood Studios is frightfully fantastic! Wolves, spiders, owls, skulls, and a spooky garden with pops of pink and orange bring spooky to a new level. Two new books Fun with Panels and Panel Play are a good starting point for the Forest Whispers Panel.
---
You don't need to wait until Christmas (or even Christmas in July) for these festive 3 yard bundles:
Lovely Chickadees
Merry Christmas
---
Check out all of the 3 Yard Bundles, including new bundles and those newly priced at $25.
Upcoming Events
In service with others
Join us at the Tuesday, July 18 Community Sew-cial to make quilts for the Gratitude & Giving quilts for kids effort! Our regulars are stoked to see you and are making cookies as an additional enticement!
On Tuesday, July 25, we'll be making place mats for our donation to Interfaith in the fall. We'll provide a free pattern and you can purchase a placemat kit at Sewlovelee; all you have to do is sew, sew, sew! We'll have fresh cookies to celebrate, made by one of our Community Sew-cial regulars.
---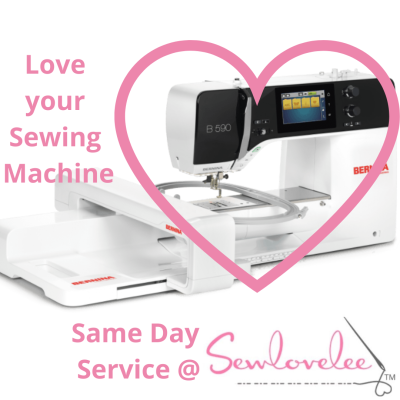 Al Hunt, the esteemed Bernina technician is here once a month and can service all brands of sewing machines. Sign up
here
to schedule your next service and get machine back the same day!
---
Kids Camp is Thursday and Friday, August 17 and 18 at Irvington Baptist. We'll be making pillowcases; an easy-to-piece high-impact quilt top; and a patchwork bag! The kids will have a blast. Space is limited so register now.
---
Want to learn something new?
Classes are being offered on an individual basis at this time.
Please contact us to schedule a class to suit your needs and time frame.
---
Looking Ahead
Gratitude and Giving
Sewlovelee's Gratitude and Giving quilt drive is well on its way with a goal of over 60 donated quilts to The Haven in November. Donate a quilt any time of the year and receive a free yard of fabric!
---
Sewlovelee's Customer Quilt Show
Sewlovelee's 9th anniversary and Community Customer Quilt Show is coming up from October 10th-14th. What quilt will you enter into the show? No fee to enter and up to two quilts per customer. Plus you could win a $100 gift card. Everyone coming to the show casts a vote for their quilt, so we never know who will win. Can't wait to see all of the entries!
---
Lucky $7

Look for a new Lucky $7 selection after the Birthday Sale.
These fabrics sell out quickly, so don't hesitate if you see one that you like!
There's a one-yard minimum and full-yard increments are required for all Lucky $7 purchases.
---
Be social with us!

Did you know that Sewlovelee is on Facebook, Instagram, and YouTube?
Join us there in addition to stopping by the shop
to get inspired and find out what's new!

Hope to see you soon!

Lee Taylor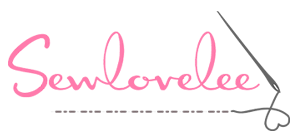 www.sewlovelee.com
Facebook
804-438-5800
4504 Irvington Road
Irvington, VA 22480