Skip Navigation
Website Accessibility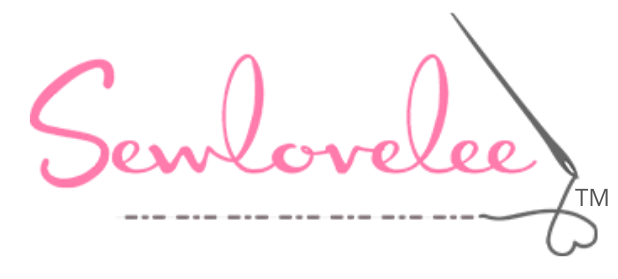 Sewlovelee Summertime Celebrations
Heading into July with lots to celebrate!
Happy 4th of July!
SEWLOVELEE will be CLOSED on Tuesday, July 4th.
Enjoy celebrating Independence Day!
Until then, get ready for your celebration with a few patriotic projects like:
the Falling Fireworks Kit.
---
Fired Up combines the Fired Up 3 Yard Bundle and Make It Patriotic with 3-Yard Quilts for one bright and celebratory quilt.
---

Or try another patriotic 3 Yard bundle for just $25 like:
Patriotic Flip Flops 3 Yard Bundle
I Heart Stars & Stripes 3 yard Bundle
Country Freedom 3 Yard Bundle
Grab some more deals on Patriotic kits, precuts and panels in store and online through July 4th.
---
Starting on July 5th and continuing until July 11th,
help us celebrate Lee's birthday!
Over 100 bolts of fabric will be over 50% OFF.
11% OFF Batiks, Tilda and Kaffe.
All mini-bolts, $7 per yard with one yard minimum.
$7 and $11 goodie bags.
---
On July 11 only, Sewlovelee 4-yard batik bundles will be $51!
---
Christmas in July is Tuesday, July 25!
Play with others at the Community Sew-cial making placemats for Meals on Wheels later in the year. Or, come by the shop and save on Christmas fabric and kits.
---
July is all about color and we're issuing the Color Challenge!
Grab one of our color building blocks of 6 fat eighths and see what you can make! Try the Basically Beautiful 60 Degree Runner Pattern or the 50 Little Paper-Pieced Blocks patterns for a one-of-a-kind, scrappy, colorful runner!
---
What's New
Check out the Kona section for lots of new pink and pink-like (melon and purple) fabrics! Lucious to sew and ever so versatile!
---
We were feeling a little sassy when we made these two 3 yard bundles using
Kona Sassy Pink:
Sassy Princess 3 yard Bundle
---
Sweet and simple, the Nostalgic Ducks 3 Yard Bundle by Dashwood Studios is on display in the shop using one of the newest 3 yard patterns, Fandango.
---
Check out even more 3 Yard Bundles online!
Using the Sky ombres created by Jennifer Sampou,
Midnight pathway in the Sky kit will blow you away!
---
Tilda's new blenders from her collection Bloomsville are selling fast!
Don't wait to get your Abloom bundle with a FREE pattern.
---
NEW and in the house: Bernina 570 QE Kaffe Edition! This new machine is sweet and you will really, really, really want to have one in your sewing and embroidery arsenal! Come in to test sew and buy one at a presale price with delivery in mid-July.
---
Upcoming Events
Community Sew-cials + Gratitude & Giving
Join us Tuesday, July 18 (new date) to make quilts for the Gratitude & Giving quilts for kids effort! We'll provide the fabric to be used that day for attendees to make tops for children served by The Haven.
On July 25, we'll be making place mats for our donation to Interfaith in the fall. We'll provide the fabric and a free pattern; all you have to do is sew, sew, sew!
---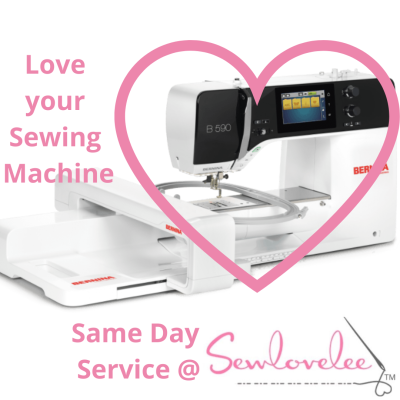 Al Hunt, the esteemed Bernina technician is here once a month and can service all brands of sewing machines. Sign up
here
to schedule your next service and get machine back the same day!
---
Kids Camp is Thursday and Friday, August 17 and 18 at Irvington Baptist. Lots of fun, a bunch of skill building, and many memories made :-) Space is limited so register now!
---
Classes are being offered on an individual basis at this time.
Please contact us to schedule a class to suit your needs and time frame.
---
Lucky $7

During the summertime months, everyone is on-the-go.
This Lucky $7 selection pays homage to your summer travels.
There's a one-yard minimum and full-yard increments are required for all Lucky $7 purchases.
---
Be social with us!

Did you know that Sewlovelee is on Facebook, Instagram, and YouTube?
Join us there in addition to stopping by the shop
to get inspired and find out what's new!

Hope to see you soon!

Lee Taylor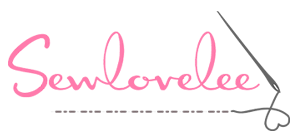 www.sewlovelee.com
Facebook
804-438-5800
4504 Irvington Road
Irvington, VA 22480