Skip Navigation
Website Accessibility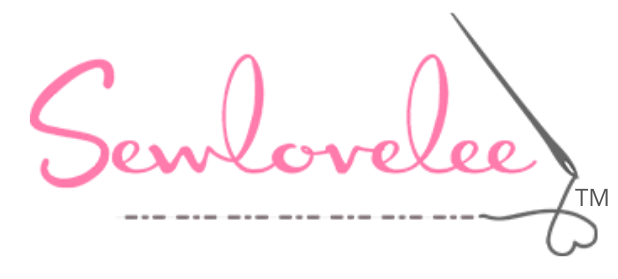 Sewlovelee Starts Summer
Happy Memorial Day!
First and foremost, on this Memorial Day, we thank those who made the ultimate sacrifice. We are free because of them.
---
Spectacular Sales!



Tilda's new fabric line Bloomsville is here in the shop, 


and we can't wait to show it to you starting June 1st! 


Now through May 31st, all 

Tilda

, even the new Bloomsville, is 10% off.
That is one heck of a deal!
---
The sale on Arrow hydraulic chairs ends Tuesday, May 31. Buy one now for $299 (regular price: $449). Take one of these babies for a test spin and receive a FREE Arrow sewing caddy bag (while supplies last).
---
We're looking back and forward at the same time!
What's New
Tilda's Bloomsville is here and will be available for all to see IRL Thursday, June 1!! Get it on sale NOW!
---
Must-have nauticals
Sewlovelee Custom Batik Bundle:
This new bundle includes all of our custom batiks: The crabs in two colorways, oysters and new this year, the jellyfish.
---
Two new nauticals, Beach Buckets Blue and To the Beach White would make fab totes, beach blankets, or table runners! Grab 'em while they last.
---
Scrap School is a must-have pattern book. . . it contains a dozen patterns by well-known designers who also share their tips and tricks for making a successful scrap quilt.
(Can't wait to see this completed scrappy quilt by Kathy V. in the Customer Quilt Show this October!)
---
It's time to get started on Halloween with:
Cobwebs and Moths
Mini Skulls and Crossbones
Dark Plum Scroll
Ever want to wear your favorite designer's fabrics? You can! The #ColorMeKaffe Challenge is an opportunity to create a garment using Kaffe Fassett fabrics AND win prizes. Here's the Fremantle Frock in a Kaffe print.
---
Six of one, half dozen of the other is an expression we hear often on the rural Northern Neck. That saying is the story behind a series of new patterns we're designing to use either six half-yards or 12 fat quarters of fabric. Stay tuned here and on social for the new patterns.
---
Upcoming Events
June--Quilt Drawing and Community Support
For those of you who cannot make it to Rappahannock Art League's fundraiser, the Great Art Heist on June 24th, here is your opportunity to support RAL and enter a drawing for this colorful quilt!
---
Congratulations to the recipient of the May quilt: Bobbi Jo H. and thank you for all of your contributions to the Animal Welfare League!
Community Sew-cials take place at Irvington Baptist Church parish hall every 2nd and 4th Tuesdays of the month. Why don't you join us?
Get more info and sign up here.
---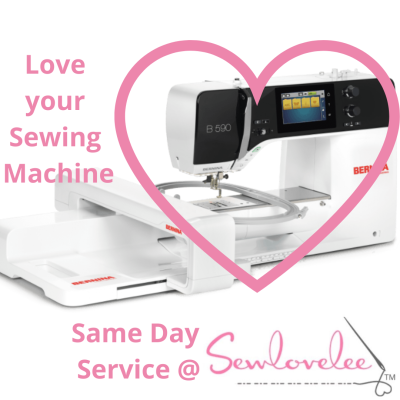 Al Hunt, the esteemed Bernina technician is here once a month and can service all brands of sewing machines. Sign up
here
to schedule your next service and get machine back the same day!
---
And don't forget about the Cielo Top and Dress Class June 17 and 24. It's a great pattern and both the dress and top can be as low-key or super fab as you want them to be.
---
You can make it too!
Take the Sweatshirt jacket class on June 22nd or 29th!
Remember: the deadline for submission in the Color Me Kaffe Challenge is June 12th. Get more details here.
---
Interested in learning more?
Classes are being offered on an individual basis at this time.
Please contact us to schedule a class to suit your needs and time frame.
---
Looking Ahead
Sewlovelee's Gratitude and Giving quilt drive is well on its way with a goal of over 60 donated quilts to The Haven in November. Donate a quilt any time of the year and receive a free yard of fabric!
---
Sewlovelee's Customer Quilt Show
Sewlovelee's 9th anniversary and Community Customer Quilt Show is coming up from October 10th-14th. What quilt will you enter into the show? No fee to enter and up to two quilts per customer. Plus you could win a $100 gift card. Everyone coming to the show casts a vote for their quilt, so we never know who will win. Can't wait to see all of the entries!
---
Lucky $7

Now is the time to stock up on one or more of these fabrics on sale between now and June 11 (or until they are sold out)! Add to your stash, use as a quilt back, start a new project!
There's a one-yard minimum and full-yard increments are required for all Lucky $7 purchases.
---
Be social with us!

Did you know that Sewlovelee is on Facebook, Instagram, and YouTube?
Join us there in addition to stopping by the shop
to get inspired and find out what's new!

Hope to see you soon!

Lee Taylor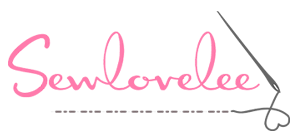 www.sewlovelee.com
Facebook
804-438-5800
4504 Irvington Road
Irvington, VA 22480