Skip Navigation
Website Accessibility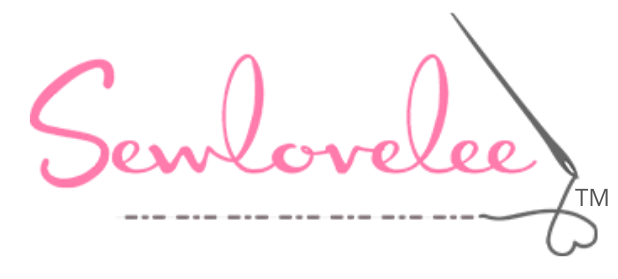 Sewlovelee -- Love has no bounds
Big Events
We love our fabric and there are some big fabric events coming up!

Add scraps strategically to your stash at SCRAPtastic Monday, February 20, 10a-Noon. The entry fee is $20 and for that you will receive $20 worth of scraps. You can always buy more!

$20 SCRAPtastic boxes are first come, first serve. These cute boxes are stuffed with the equivalent of three yards of fabric, a book, pattern, small project kit, and more goodies!

$10 scrap bags are filled with over a pound of scraps.

$10 batting strip bags contain over 50 yards of precut 2.5 inch batting strips. Great for jelly roll rugs, purse handles, etc.

$5 bags of ten 10" squares. (Buy 4 and that's the equivalent of a stacker – with a LOT of savings)

$5 bags of 40-5" squares

$5 bags of 20-2.5" strips (Buy two and that's the equivalent

$5 bags of assorted 2.5" strips of various lengths

$5 bags of six fat eighths

$5 bags of miscellaneous small scrap bags

Two for $5 small bags of 2.5" squares

Two for $5 miscellaneous small scrap bags
---
Mid-Atantic Quilt Festival-- Feb 22-26


Are you going?
It's great opportunity to see amazing quilts on display and learn new things.
It's also a great time to purchase a Bernina as Trade Show specials are available.

You do NOT need to go to the show to get these specials and can receive them here at Sewlovelee, your local quilt shop.

Ask me about Trade Show Specials and Financing!

What's New


Over 200 new bolts of fabric in the last two weeks!
---

From Moda
New Grunge, Bella Solids, Marbles, Ruby Star Society and more...
---

From Andover--Dimples Mist
Springy pastels to add to the Dimples collection.

---
From Hoffman..
As if our batiks section was not colorful enough,
we've added a gazillion
Hoffman watercolors
. They. Are. Gorgeous.
They. Are. Gorgeous.
---
From Tilda..

Pie in the Sky is in the house!


Tilda's Pie in the Sky is here!
These scrumptious fabrics blend perfectly with Kona Cosmos and the Liberty Pie pattern.

---
Upcoming Events

One of the ways we show love as a community is with Gratitude & Giving
.
Our quilt goal this year is 60+. That is a lot of quilts, but there are a lot of children and youth in need on the Northern Neck and we know you're up to the challenge. We're also making and donating placemats and our goal is 100.
---
Join other makers at the Tuesday, Feb. 28 Community Sew-cial
.
The events are a fun place to craft and chat with quilters, sewers, and other crafters and makers. Invite friends who knit, crochet, do needlepoint, or paper crafts!
Reservations are required
for these second and fourth Tuesdays of the month events. Learn more by going online or calling Sewlovelee Tues-Sat, (804) 438-5800.
---

Get your binding on at the
Saturday, March 4 Bernina Binding Tool Class
.
This class uses the #88 binding tool which is required to participate.
---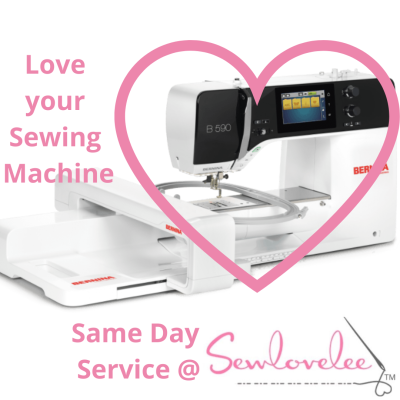 Al Hunt, the esteemed Bernina technician is here once a month and can service all brands of sewing machines. Sign up
here
to schedule your next service and get machine back the same day!
---



Sign up for the

Tuffet class

being held

Thursday, March 16

.
This class is filling up quickly!
---
If you're a garment maker, two manufacturer challenges might interest you: The
#ColorMeKaffe Fashion Challenge
and
100 Year Hoffman Challenge
. The Kaffe deadline is June and the Hoffman one is in September. The Kaffe challenge requires you to use at least three Kaffe fabrics and we've got a lot in stock.


One of our favorite combos is
Jumble - Seafoam
,
Guinea Flower - Lavender
, and
Millefiore - Mauve
made into the dress using the Trillium Dress and Tunic Pattern. We imagine the first two as the bodice. Yum. Fun.
---
Classes are being offered on an individual basis at this time.
Please contact us to schedule a class to suit your needs and time frame.
---
Lucky $7
Our love for hearts continues through the end of the month. But as we sell out of hearts, we are replacing it with green! Spring is not far off, after all. If you see anything you like in the Lucky $7 fabrics selections, buy it immediately as it often sells out quickly!
There is a one yard minimum for all Lucky $7 fabrics.
---
Be social with us!

Did you know that Sewlovelee is on Facebook, Instagram, and YouTube?
Join us there in addition to stopping by the shop
to get inspired and find out what's new!

Hope to see you soon!

Lee Taylor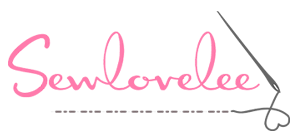 www.sewlovelee.com
Facebook
804-438-5800
4504 Irvington Road
Irvington, VA 22480