Skip Navigation
Website Accessibility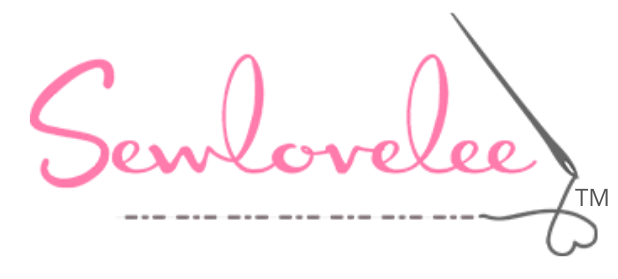 Sewlovelee Starts 2023!
Challenge Yourself 2023!

New Year=New sewing goals!
In 2023, each month Sewlovelee will issue a new challenge to expand your sewing skills and help you keep it fresh.
January Challenge:
Clean and organize sewing area, itemize UFOs, and get stuff done!
American Patchwork & Quilting has you covered when it comes to your UFOs. Their 2023 UFO Challenge will get your UFOs organized, provide a way to finish them, and offer quilty support in a private FB group.
Then, get sewing, knitting, crocheting, painting, whatever the project entails.
---
Speaking of challenges...
Lee stitched up sample using scraps from Just Beachy (the quilt included in Quilt Sampler Spring/Summer 2022 edition
https://www.sewlovelee.com/.../Quilt-Sample-SpringSummer...
and featuring two of our crab batiks, designed by us and exclusive to the shop). This pattern is perfect for any charm packs you have in your stash or scraps you've accumulated!
We're having a January white sale Jan. 10-14!
There will be an additional 10% of whites includes yardage and fat quarter bundles.
One way to clean and organize your sewing space is to organize your scraps. . . and so many great quilts are made with scraps!!
Between organizing your scraps and our white sale January 10-14, you'll have what you need for a new quilt in 2023!
What better way to start a new than with a sale?
Get your sale on January 10-14!
Select fabric, patterns, and more will be 5️0️% off the first week we are open in 2023!!

Check out the some of the
Specials online
.
---
The 11/$22 fat quarter special lets you get a little of this and a little of that in an affordable way. Fill in colors or patterns needed for a project, pick your favorite colors, choose FQs for a new project. . . there is no wrong way to approach this re-opening week sale!
This special is available in the shop only so come by Jan. 10-14.
---

What's New


Kaffe Fasset -- 85 and Fabulous!
Glorious Color combined with new and classic prints.
See the collection here.
This fabric looks fabulous in Sewlovelee's remodeled space!
Come check it out while you are shopping.
---

Yeah, we like our fabric real BIG in the back!
108" Widebacks make backings a synch--cut and quilt!
Have an extra-large quilt? Ypu'll need an extra-large wideback for that. A 118" Wideback should have you covered.
Check out these new additions:
108" Wiggle Pool
118" Waved Ballet
118" Waved Peach
118" Waved Thistle

---

No snow yet this winter in our part of the Northern Neck.
Enjoy the beauty of the snowflake snuggled inside in a warm quilt.
Get the Snowflake kit here.
---

Valentine's Day is just around the corner.
While cleaning out your sewing area, put some of those scraps to good use with this Scrap Tape Heart Quilt.
---
Upcoming Events

Gratitude & Giving 2023 kicks off January 10 at 10a!
This year, in addition to collecting quilts for The Haven, we are collecting handmade placemats to give to the Lancaster-Northumberland Interfaith Service Council in December.
The first 10 people who sign up Jan 10-14 to make quilts deliverable Jan-Dec will receive free longarm quilting by Lee! (Sign up in the shop only).
**Everyone** who drops off a finished quilt for The Haven by Nov. 4 will receive a free pre-cut yard of fabric and will be entered into a drawing for a $50 Sewlovelee gift certificate!!
The placemat drive will begin in earnest in July, though feel free to start making them now!
---

January 19th--Tuffet Class
Please sign up for this class and purchase your tuffet kit by January 14th.
---

January 26th--Sweatshirt Jacket Class
Create a unique and colorful jacket using a sweatshirt as the basis for your pattern.
---
Community Sew-cials
take place at Irvington Baptist Church parish hall every 2nd and 4th Tuesdays of the month. Why don't you join us?
Get more info and sign up
here
.
---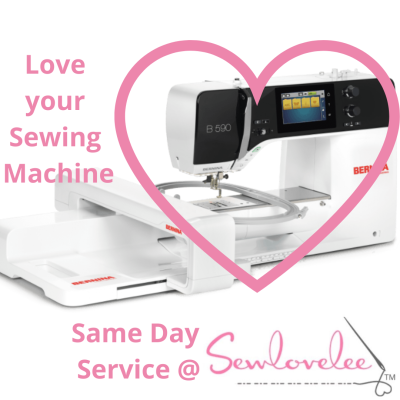 Al Hunt, the esteemed Bernina technician is here once a month and can service all brands of sewing machines. Sign up
here
to schedule your next service and get machine back the same day!
---
New Classes are being offered. Check the Sewlovelee Calendar for the latest.
---
Lucky $7

ALL mini-bolts are $7 per yard when you finish the bolt through the end of January or while they last! In shop only.

---
Be social with us!

Did you know that Sewlovelee is on Facebook, Instagram, and YouTube?
Join us there in addition to stopping by the shop
to get inspired and find out what's new!

Hope to see you soon!

Lee Taylor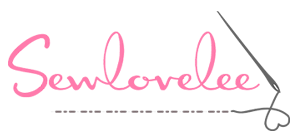 www.sewlovelee.com
Facebook
804-438-5800
4504 Irvington Road
Irvington, VA 22480