Skip Navigation
Website Accessibility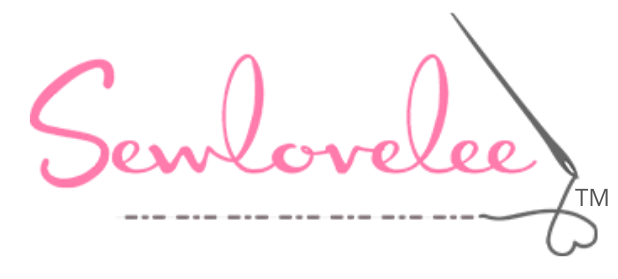 Sewlovelee's Holiday Hours
Holiday Hours

Open with regular hours through Saturday, December 24th
Tuesday-Friday 10-4 and Saturday 10-2

CLOSED
December 25th, 2022 through January 9th, 2023

REOPENING in 2023
Tuesday, January 10th 10am!
---

Don't forget Christmas fabric is 25% OFF!
Here's a link to Moda's instructions if you want to use all of your Christmas fabric to make these cute Woven Stars!

---

What's New

Rainbow Batiks

Need a splash of color on a cold winter

day?
Sewlovelee has an influx of batiks in a rainbow of

colors!
Hoffman 1895 Watercolors in bold colors like garnet,

daffodil, parakeet and aruba will have you dreaming of warmer

days.

Timeless Treasures seaside batiks will take you to a

tropical place in your sewing room! See all of the batiks here.

Don't forget the Tonga Treats -- Forty 2.5 inch strips in

every shade of the rainbow.
---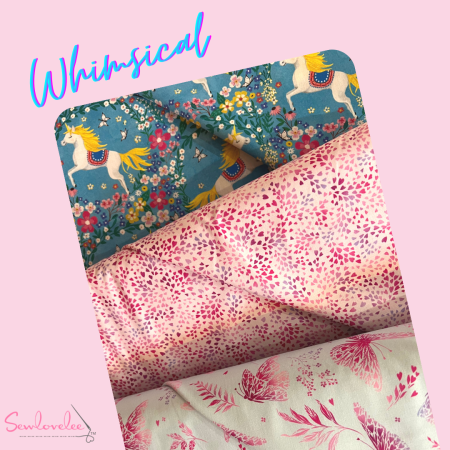 Whimsical is one of the many apt descriptions of these new prints by Michael Miller:
Blue Mystical Unicorns
Pink Happy Hearts
Blue Magic Winds

---

Get outside and experience the beauty of nature
or visit Sewlovelee and see these beautiful landscape fabrics by Elizabeth Studios:
Autumn Trees
Water
Sky
---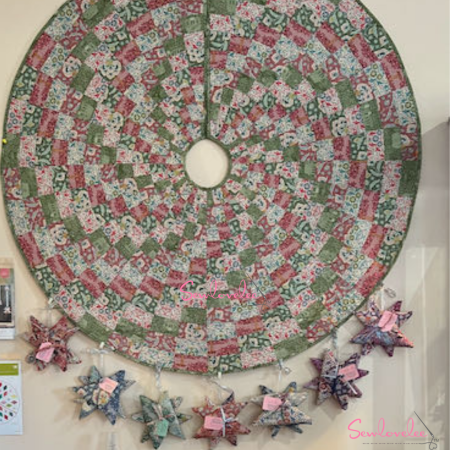 We just can't resist Tilda's new Hometown fabric collection! With her signature intricacies of design and distinct color palette, the fabric is just delectable!
We used Creative Grids 10 degree Wedge ruler and the Beginner's Bargello pattern by Phillips Fiber Arts to create a Hometown tree skirt in time for Christmas!
New Tilda Solids have just arrived: Country Red, Pine, Dusty Rose, Peacock, Rust
---

Create your own holiday style with clothing patterns like the Raglan top by Indygo Junction and the Farrow dress by Grainline Studio. Both garments include pockets (a must!) and are pictured made from designer fabric Elixir by Melody Miller from Ruby Star Society.
---

Other new garment patterns just in:
The Hadley Top which features subtle design elements like a pleat in the back and seamed front. Pictured here in Kaffe Fassett's millefiore dusty, this top is sure to make a statement. We can't wait to make the Slight Sleeve Top and Tunic by Indygo Junction in Tilda's mauve chambray dots.
---
Upcoming Events

We are looking forward to the new year -- 2023!


Our theme for 2023 will be:
Challenge Yourself!
Learn MORE--Check Sewlovelee's Calendar for upcoming classes.
Give MORE -- Details coming soon about Gratitude and Giving 2023.
Sew MORE--Tips and tricks to be more efficient in your sewing room.
MORE to come about this in the next newsletter!

---
Tuffet Class -- Thursday, January 19th
Back by popular demand.


Create a beautiful tuffet (small stool) from your favorite fabric!


Please sign up and purchase supplies for this class at least one week prior.
This class will
take place at Irvington Baptist Church parish hall.
---
Sweatshirt Jacket class -- Thursday, January 26th

Back by popular demand.


Create a unique jacket from your favorite fabrics using a sweatshirt as a base.


This class will take place at Irvington Baptist Church parish hall.
---
Community Sew-cials
take place at Irvington Baptist Church parish hall every 2nd and 4th Tuesdays of the month beginning January 24th in 2023. Why don't you join us?
Get more info and sign up
here
.
---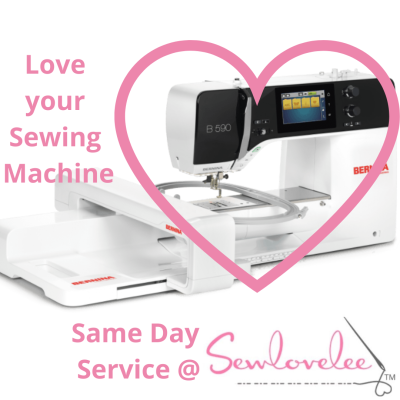 Al Hunt, the esteemed Bernina technician is here once a month and can service all brands of sewing machines. Sign up
here
to schedule your next service and get machine back the same day!
---
Classes are being offered on an individual basis at this time.
Please contact us to schedule a class to suit your needs and time frame.
---
Lucky $7

Add a little sparkle to your holidays with these eleven fabrics offered at just $7 per yard!


There's a one-yard minimum and full-yard increments are required for all

Lucky $7

purchases.
---
Be social with us!

Did you know that Sewlovelee is on Facebook, Instagram, and YouTube?
Join us there in addition to stopping by the shop
to get inspired and find out what's new!

Hope to see you soon!

Lee Taylor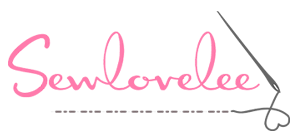 www.sewlovelee.com
Facebook
804-438-5800
4504 Irvington Road
Irvington, VA 22480