Skip Navigation
Website Accessibility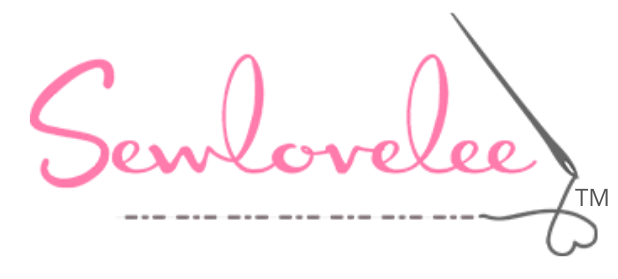 Sewlovelee's 8th Anniversary!
Storewide Savings and Community Customer Quilt Show

It's not a dog and pony show, it's a Community Customer Quilt Show!
Come celebrate Sewlovelee's 8th Anniversary and view the quilt show Tuesday-Friday 10-5 and Saturday 10-2 this week.
In addition to dog and pony quilts you may find some cats and crabs in the mix just to name a few. Overall, there are 36 customer quilts on display.
Vote for your favorite and you are automatically entered into a drawing to win one of eight Sewlovelee-made quilts given away during this week.
While you are at Sewlovelee, come inside and shop and celebrate with 10% savings storewide (excludes MAP items), as well as daily give-aways.
---

As part of the 8th anniversary sale-abration,
finish any mini-bolt and pay just $8 per yard!
---
New Berninas in stock!
Come see the newest Bernina--B735.
Sewlovelee has floor models with or without embroidery.


Dreaming of a new Bernina?
Perhaps the newest Kaffe editions?


Take advantage of Bernina's Super Saturday 0% interest for 72 months on this Saturday, October 15th!
Find out more about these and other fantastic Bernina specials here.
---

What's New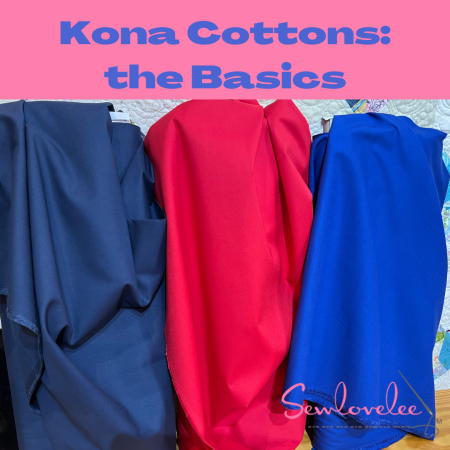 Get back to basics with Kona cotton solids from Robert Kaufman Fabrics.
Basic colors like navy, red, marine are always a staple.
---

Don't forget the black and white!
Kona snow is the prefect white background with just a hint of cream.
Like a pair of black pants in your wardrobe, Kona black is a must in your fabric stash!
---

The most recent novelty fabrics to Sewlovelee, play very well with others.
The newest addition to the Dr. Seuss fabrics, Cat Hats Blue is a tribute to the Cat in the Hat and a perfect complement to the other Dr. Seuss fabrics.

---

Totally Tropical Turtles looks swimmingly good with other nautical batiks like Sewlovelee's Rivah crab batik.
---

Here at Sewlovelee, we've got your back.
With a variety of 108" Widebacks in stock, we've got the back of your quilt covered!
These just in:
Compositions Fog, Morris Holiday Met Linen, Primitive Muslin Time Worn, Poinsettia Plaza Cream


Not just for backing, 108" Widebacks are cost-effective, providing almost three times as much fabric as a regular width equivalent.
These 108" beauties from Ruby Star Society and Grunge Basics can do it all:
Speckled Dove, Speckled Turquoise, Turquoise, and Ash.
Use them as backings or as a background, or even a focal fabric!

---

They come together just like magic, so the newest book from Fabric Cafe is aptly named, The Magic of 3-Yard Quilts!
Using the Guinea Flowers 3 yard bundle and one of the magical patterns from this enchanting book, poof!, our newest shop sample!
---
Upcoming Events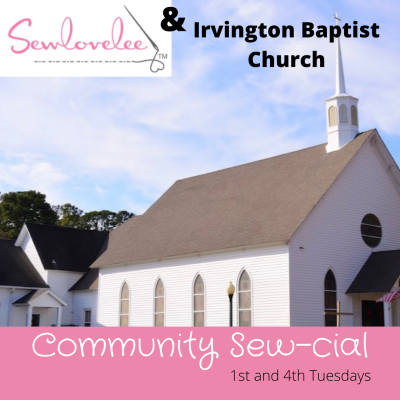 Community Sew-cials
take place at Irvington Baptist Church parish hall every Tuesday until the end of October. Why don't you join us?
Get more info and sign up
here
.
---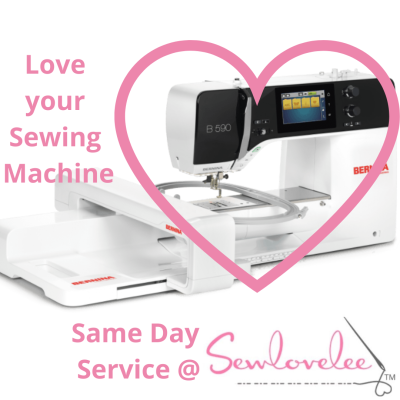 Al Hunt, the esteemed Bernina technician is here once a month and can service all brands of sewing machines. Sign up
here
to schedule your next service and get machine back the same day!
---



Don't forget to sign for David Sirota's ZOOM

class

on October 25th!




He will be teaching his No more Tears foundation paper piecing technique for the Just Beachy crab block.


Sign-ups for this class will close on October 17th, so don't miss out!
---



Halloween Trunk or Treat


October 31st brings ghosts, ghouls, goblins, witches, princesses, superheroes, and all types of crazy costumes to the Irvington Commons. Irving the Pumpkin will be there to welcome everybody with a costume parade at 6pm. The VIA will be handing out goodies, and Sewlovelee is providing the treat bags. It's an exciting, fun-filled annual event.
---
No Lucky $7 this week!
Enjoy the Customer Quilt Show and Sale-abration!
---
Be social with us!

Did you know that Sewlovelee is on Facebook, Instagram, and YouTube?
Join us there in addition to stopping by the shop
to get inspired and find out what's new!

Hope to see you soon!

Lee Taylor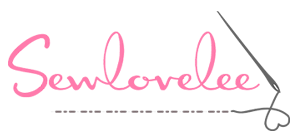 www.sewlovelee.com
Facebook
804-438-5800
4504 Irvington Road
Irvington, VA 22480