Skip Navigation
Website Accessibility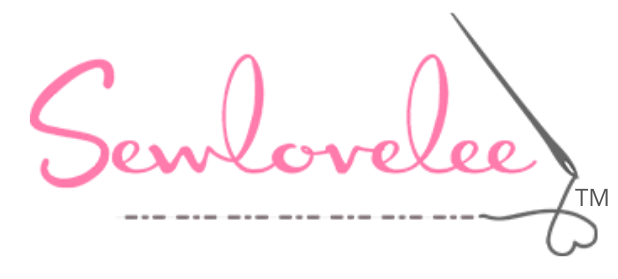 Sewlovelee News--Life on the Rivah
We've got Rivah life on our mind!

What's New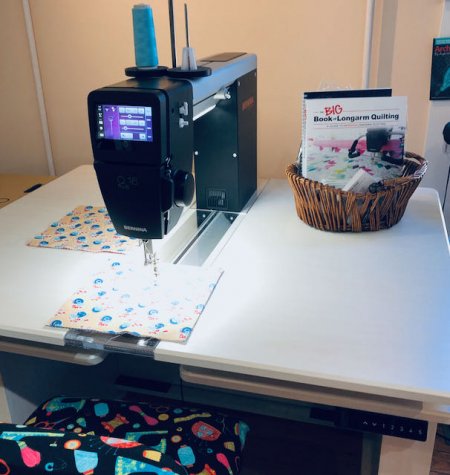 New to the classroom--a Bernina Q16Plus on a hydraulic lift table.
Enjoy free-motion quilting while sitting or standing! Come try it out while it lasts. Bernina's 20% OFF Sale starts March 1st and continues through the end of the month with special 0% interest financing available March 11-15th.
---
Sew Wonderful is a sweet and fun collection and Quilt Fair Main Pink in particular will remind you of your time at Mid-Atlantic Quilt Festival! Other fabrics in stock: Quilt Fair Sewing Machines Pink, Sew Wonderful Stitch in Time Blender, Sew Wonderful Panel Multi, and Sew Wonderful Safety Pins Powder.
---
Intense is the only way to describe these new florals. Come and get 'em before they're gone! Vivienne Small Floral Horizon, Fern Small Floral Turquoise, Paisley Rose Large Floral Prussian Blue, and Parvana Paisley Bubble Gum.
---
Cook Book by Lori Holt FQ bundle (42 pcs) and Cook Book Dishes Cottage will make up a fun, retro quilt. Perhaps use 10 Minute Blocks 2, Chain Reaction Pattern, or Circle Gardens Pattern.
---
Patriotic on the Rivah combines new nautical fabrics and uses the Creative Grids 90 degree double strip ruler. Get the Sewlovelee pattern
Fast 4th of July Quilt Pattern or the kit.
---
Sherry has turned the Girls Day at the Beach 3 Yard Bundle into a fun quilt! Come in the shop to see it completed or this Eiffel Tower 3 Yard Bundle in process.
---
Last chance
We're making room for new fabric, bundles, and patterns
so it's now or never for these items:


Beach House 3 Yard Bundle (one left),
---

Botanical Birds 3 Yard Bundle
---
In addition, select 3 yard bundles are now $25.
There's something for everyone so hurry in!


Cute Kitties 3 Yard Bundle
---

Easter Bunny & Eggs 3 Yard Bundle
---

Monsters 3 yard Bundle
---
Butterflies Multi 3 Yard Bundle
---
Here are a few more!
Butterflies & Damask 3 Yard Bundle, At the Farm 3 yard Bundle, and State to State Campers 3 Yard Bundle.
---
Upcoming Events

Participate in the next Community Sew-cial Tuesday, March 1. Quilters, sewers, and other crafters and makers are invited to craft and chat. Reservations are required. The small fee collected is donated to the church for use of their space. Learn more by going online or calling Sewlovelee Tues.-Sat, (804) 438-5800.
---
Same day machine servicing
: Make an appointment to have your machine serviced in one day;
register online
or in the shop. The next openings are in May.

NEW! Get your knives and scissors sharpened at
Get Sharp
, Wednesday, April 13. Local sewing machine tech extraordinaire Al Hunt also sharpens household tools; sign up for sharpening by calling the shop, (804) 438-5800. Scissors are $10/pair.
---
Classes are being offered on an individual basis at this time.
Please contact us to schedule a class to suit your needs and time frame.
---
Lucky $7
We're all about pink in this Lucky 7 selection. There's a one-yard minimum and full-yard increments are required.
---
Be social with us!

Did you know that Sewlovelee is on Facebook and Instagram?
Join us there in addition to stopping by the shop
to get inspired and find out what's new!


Hope to see you soon!

Lee Taylor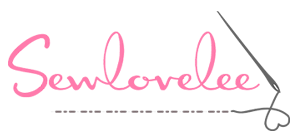 www.sewlovelee.com
Facebook
804-438-5800
4504 Irvington Road
Irvington, VA 22480