Skip Navigation
Website Accessibility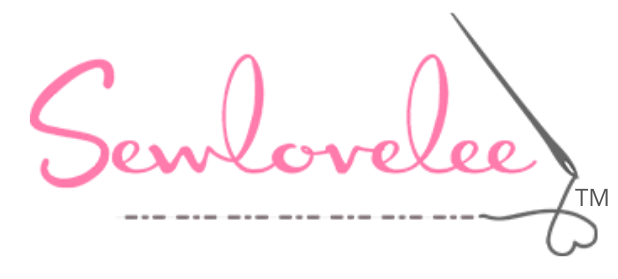 Sewlovelee Has a Colorful Heart
Rainbows of Color!

What's New

2022 started out with a bang and the fun, color, designs (patterns), and community engagement continue!

Anne Paparella of the Lancaster Chamber by the Bay made the Nora dress (pictured) out of Grunge burgundy metallic. Anne mentions the project in the vid NNK local Anne Paparella tours Sewlovelee, her favorite local quilt shop. Other garment patterns we are excited to have available are: Chai Tee pattern, and Elodie Wrap Dress, and Uniform Tunic pattern (0-18, 14-30).
---
More Colorful Blenders in House!
We have a rainbow selection of Dimples. . . we've gotten a ton of new colors (Amberglow, Fairy Tale Blue, Pearl, Fern, and Persimmon)!
---

Rainbows come together easily on snowy days.

We've been busy making shop samples to help you imagine the possibilities! The

Looper quilt pattern combined with Basic Grey's Grunge is stunning!

---

The Color Room has recently experienced a color lift with dots and Dance in Paris reaching new heights.
Dance in Paris is 20% OFF
What remains of the delightful Dance in Paris collection is 20% until it's sold out! Yardage, fat quarters, and jelly rolls are available.
---
You can never have enough Tilda so we've got several prints and a FQ bundle from Windy Days: Windy Days Windy Walk Blue, Windy Days Skyler Grey, Windy Days Skyler Blue, Windy Days fat eighths bundle (20 fabrics), and Windy Days 3 Yard Bundle.
And feast your eyes on the Breeze Blossoms Quilt pattern by Violet Craft created with fabrics from Tilda's Gardenlife. It would also be fab with the Liberty Carnaby collection plus Grunge plus Just Color plus plus plus! You can use fat eighths, fat quarters, 5" squares, yardage, or a combination of all.
---

Plus we have more fun patterns from Violet Craft like these:
The Tiger Abstractions Quilt pattern, The Holly Holiday pattern, The Atomic Starburst Tree Skirt pattern


---

These new nauticals are must-haves: Take me to the Beach Border Stripe, Pink Anchors, Jelly Fish Digitally Printed, Whales Digitally Printed, Sun of a Beach White, Welcome to the Beach Panel, Aqua Seashells on Wood, Natural Sand,
Speckles are a must have in all three colors: Bermuda, Maui, and Papaya.
---
Additional new fabrics: Birds of Virginia, SunPrint Text White, Land of Liberty Text Cream, and 108" Winterberries Ivory.
---

Monsters 3 Yard Bundle just $25!
Upcoming Events


Sewlovelee and Irvington Baptist Church continue to sponsor
Community Sew-cials
the first and first and fourth Tuesdays of the month at the church. Quilters, sewers, and other crafters and makers are invited to craft and chat. Reservations are required (https://bit.ly/sewloveleesewcial). The small fee collected is donated to the church for use of their space. Learn more by going online or calling Sewlovelee Tues.-Sat, (804) 438-5800.
---
Same-day machine serving starts up again on February 9th; There is limited availability so reserve your spot now!!
---

Twos dominate this month, so on Tuesday, February 2 (2/2/22), we're celebrating with a
Twofer Sale
. Buy one yard at regular price, get the second for free. Buy one fat quarter at regular price, get the second free. Restrictions apply and the sale is available in the shop only.
---

We may be filled up for free fabric and quilting, but there is more than enough room in Gratitude & Giving for everyone! Pitch in and provide children and youth on the Northern Neck with their own handmade quilt this year by participating in this collection and giveaway to The Haven in November. Learn more.
---
Classes are being offered on an individual basis at this time.
Please contact us to schedule a class to suit your needs and time frame.
---
Lucky $7

Adventure awaits with this Lucky 7 selection. Buy a variety to make quilts for the grands and/or a Gratitude & Giving quilt! There's a one-yard minimum and full-yard increments are required.



Be social with us!

Did you know that Sewlovelee is on Facebook and Instagram?
Join us there in addition to stopping by the shop
to get inspired and find out what's new!



Hope to see you soon!

Lee Taylor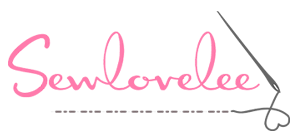 www.sewlovelee.com
Facebook
804-438-5800
4504 Irvington Road
Irvington, VA 22480