Skip Navigation
Website Accessibility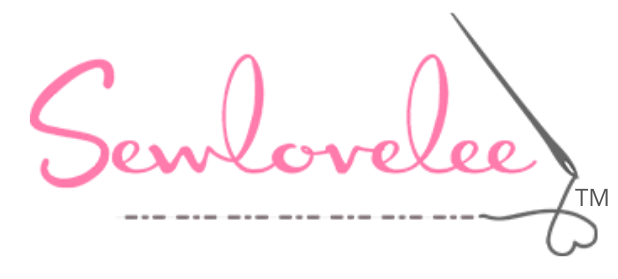 Sewlovelee is Fully into Fall!
Halloween is almost here


Do your trick or treating at Sewlovelee this week: Save 13% on all Halloween fabric October 25-30.
---
Check out these fab Halloween 3 Yard bundles:



Witches in the Moonlight

---

Thanks to our creative customers like B.J. who picked out and completed this 3 yard combo called Crystal Ravens.
---

We are wrapping up Beyond Color month with Former Urban Chicks in Black and White, inspired by the Wombat Quilts Urban Chickens quilt and pattern. You, too, can make a black and white quilt with the many fabrics in stock from which you can choose.
---

The 7th Anniversary Sale-abration and Community Customer Quilt Show was a huge success, so thank you a million times over! Quilt show attendees came from as far away as Michigan and locals, of course, attended. This year, many who don't quilt but admire the artistry came to see the show. Yes! Congratulations to Debbie Foster who went home with the most votes for her stunning tree quilt and won a $100 gift certificate!
Thanks to all of those who participated by entering a quilt and voting!
Congrats also to these seven lucky voters who won Sewlovelee quilts:
Jamie Blake
Mss Mildred
Debbie Loving
Kate Sherrill
Julie Dyle
Ginni Baron
Karen Perkins

We can't wait to do it again next year!
---

What's New


November is Beyond Ourselves and many have been busy making quilts for kids to give to the cause! To date, we have more than 30 quilts to donate to one or more local organizations serving children. The maker of the most quilts will determine the organization(s) and win a gift certificate to Sewlovelee! There's still time to get your quilt in! The deadline is November 5th.
---
Longarm quilting update

Christmas is right around the corner and everyone is rushing to get their Christmas projects done!
Starting November 1, there will be a $25 rush fee to get your quilt long arm quilted before Christmas and after December 1, there will be a $50 rush fee. Black Beauty is working as fast as he can, but it's an incredibly busy time of year!
Please make an appointment for quilt drop offs, especially if you have special requests. The shop has been busy and we want to make sure we can give you and your quilt the time and attention they deserve.
---
We've got your back; #shopthestocknnk

Rest assured we have a wide selection of fabric, notions, grab-and-go gift bags, and ready-made items for you to choose from for friends or family this holiday season. Sure, the supply chain problems delayed some fabric deliveries, but we've got a great selection of Christmas fabric, patterns, and projects on the shelves and ready to go. We also have the majority of the Dance in Paris line, some of the Solstice line, and the Tilda Gardenlife collection.
---
Take a look at the new 3 yard bundles with Hustle and Bustle:
---
---

Tis the Shopping Season
---
Come into the shop to take a look at the quilts made from these new 3 yard bundles:



Nautical Navy Crabs
---

Princess Palace
---
Our new patterns are full of inspiration!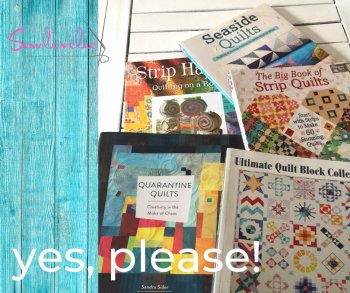 Quarantine Quilts Creativity in the Midst of Chaos
Seaside Quilts
The Big Book of Strip Quilts
Strip Happy Quilting on a Roll


Ultimate Quilt Block Collection
---
Upcoming Events

Same day machine servicing: Make an appointment to have your machine serviced in one day; register online or in the shop. The next openings are in December.
---
Stroll the Streets sidewalk sale is Saturday, November 6. Come in to shop the custom crab batiks, the myriad handmade ready-made items we have ready for you to scoop up, hostess gifts, and holiday gifts!!
---
Classes are being offered on an individual basis at this time.
Please contact us to schedule a class to suit your needs and time frame.
---
Lucky $7
This week's Lucky $7 fabric selection is all about fall: Plaid, warm colors, Halloween. Come in or shop online; 1 yard minimum and 1 yard increments required.
---
Be social with us!

Did you know that Sewlovelee is on Facebook and Instagram?
Join us there in addition to stopping by the shop
to get inspired and find out what's new!



Hope to see you soon!

Lee Taylor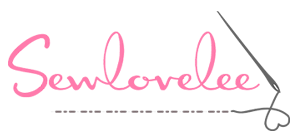 www.sewlovelee.com
Facebook
804-438-5800
4504 Irvington Road
Irvington, VA 22480