Skip Navigation
Website Accessibility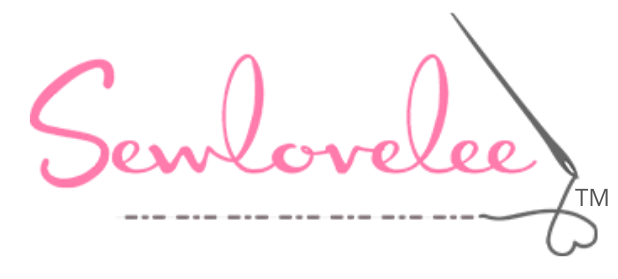 Are you ready for Summer?
June is Beyond Quilts
We're focusing on clothing, tote bags, table runners, and other non-quilt items including barn quilt blocks (sign up for the class on June 19th!). So keep your eyes on Facebook and Instagram as we share ready-made items (perfect for hostess gifts and concerts in the park) and patterns and fabric.
---
Quilters Trek in-store kickoff, June 22-26:


Again this year, Sewlovelee's take on QT will be on all the NNK, focusing on the colorful surprises of the natural landscape. Think quintessential blue crabs, rural and agricultural land where a familiar farm vehicle is visible in the distance, nighttime and the glorious moon, and a rainbow and silver-lined clouds. Free patterns are available in the shop starting Tuesday, June 22 and we'll celebrate Quilters Trek and the #NNK all week with some fun and appropriate treats. Learn more about Colors of the NNK starting Wednesday, June 9 on the website and in the shop.
---
Sewlovelee is featured in the Lancaster By the Bay Chamber directory!
What a great start to summer and a fantastic way to introduce people to the world of quilting! Lee and Sewlovelee were not only featured in the directory, but are the lead in the story "Women By the Water: Local Business Owners"!! The story starts with Lee talking about the magic quilters create when they combine fabric and patterns that result in quilts. . . we'll be asking you this summer for examples of your magic, so stay tuned and get thinking. Get your own copy of the directory at Sewlovelee.
---
Sewlovelee-designed crab batik and lap quilt pattern

Still available: Sewlovelee Rivah Blue/Green Crab Batik and Sewlovelee Nautical Navy Crab Batik are still available to order in advance of a summer delivery. Buy it now to make sure you get the color and quantity you want. Order in-store or online.

Also on the horizon, and pairing perfectly with the custom crab batiks, is the Pixelated Crab Pattern in Small and Large sizes. Be on the lookout!
---
Get creating for summer!

Red, white, and blue are the colors of the day! We have a wide selection of patriotic fabrics in jelly rolls, 6-piece fat quarter bundles, kits, and yardage, as well as patterns. The perfect pattern for fat quarters is Stars n Stripes. Prefer a kit? We've got the Patriotic Floral Waves Quilt Kit.
---

What's New

Is there anything better than drama and water? That's what you get when you combine the The Regatta Pattern with Sail Away Border Boats and other fabric from the Sail Away collection.
---

Bountiful is for fall, but there are so many uses for it now, particularly the cream and black colorways. (Orange)
---
The arrival of Crystal Ravens marks planning for the fall and Halloween. Yes, Halloween. Stay tuned for a shop sample using this kind-of-creepy fabric!
---
3 yard bundles

It's sew much easier to envision a quilt when you can see it made! Here are two of the newest bundles made into shop samples: Out of the Box and Sail Away.
---
Ready-made quilts

The Watermelon Quilt (44"x59") is perfect for that picnic at the park or beach or in your yard. It was handmade at Sewlovelee.
---
Specials

Sparkle all through the Christmas season with the Snowy Deer Quilt Kit (finished quilt size 43" x 59")! There is one kit remaining and it's on sale for $45 (that's 25% off). The kit includes the pattern, all the fabric for the quilt top, and fabric for the binding.
---

The Solstice Butterflies Quilt Kit (finished size 54" x 64") is on sale for $64 and only two kits remain. The kit includes the pattern and fabric for the quilt top which finishes at 54" x 64". Backing and binding fabric not included.
---
Upcoming Events

NEW DATE!
Barn Quilt Block Painting Class
, Saturday, June 19
: This is a painting class held outside where you will create an outdoor piece of wall art based upon a quilt block design. The finished painted block is 2'x2'. Please register ASAP so we can prepare your custom kit.
---
Community Sew-cial, Tuesday, June 29, 10a-4p: Come be sew-cial and meet other quilters and sewers in the community. Work on your own project(s) or help us reach Beyond Ourselves and complete charity quilts which will be donated to recipients and organizations in our community. Register online.
---
Same day machine servicing: If you've been sewing like we have, your machine needs a good cleaning and service. Make an appointment to have your machine serviced in one day! Register online http://bit.ly/sewloveleesamedaymachineservice or in the shop. The next openings are in July.
---
Looking forward
July 9th and 10th --Lee's Birthday Sale!

August 24-28 -- End of Summer Clearance Sale!

October 12th-16th -- Sewlovelee's 7th Anniversary Celebration
and Customer Quilt Show!

Lots to look forward to!
---
Classes are being offered on an individual basis at this time.
Please contact us to schedule a class to suit your needs and time frame.
---
Lucky $7
This week's Lucky $7 fabric selection is full of color and pattern, from greens to reds, to stripes to fruit! Come in or shop online; 1 yard minimum and 1 yard increments required.
---
Be social with us!

Did you know that Sewlovelee is on Facebook and Instagram?
Join us there in addition to stopping by the shop
to get inspired and find out what's new!



Lee Taylor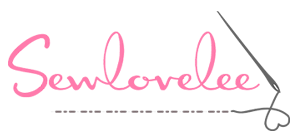 www.sewlovelee.com
Facebook
804-438-5800
4504 Irvington Road
Irvington, VA 22480