Skip Navigation
Website Accessibility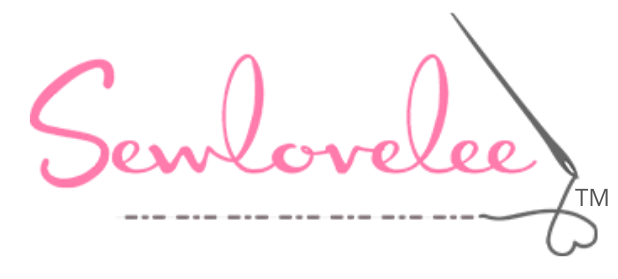 1, 2, 3, Four and More!
Sewlovelee is Celebrating 4 Years!
Bring in your Sewlovelee Creations for Display
October 16-20th Anniversary Sale-abration Week

Can you believe that it has been 4 years already since Sewlovelee opened on October 14th, 2014?
We want to thank you for your continued support and patronage by celebrating your Sewlovelee creations.
Have you finished a quilt or project using Sewlovelee fabrics or during a Sewlovelee class during the past year? Show off your accomplishments! During Sewlovelee's anniversary week, we will have a customer quilt show displaying your creations! Items will be on display during the week of Oct 16-20 and customers will vote on their favorite! The customer favorite will win a $100 gift certificate! How do you participate? Bring in your finished quilt or project (tuffet, jacket, bag, etc.) during the week of Oct 9-12th during regular shop hours. Pickup of items will be Oct 23-27th.
Here are a few examples of finished products which I hope to see on display!

Lea Gallogly shows off the quick strip bargello quilt
started during class and using shades of grey purchased at Sewlovelee


Linda Ball in a dress made
with Kate Spain fabric using the Mia Pattern

Maureen Gilmer created her rug during a class at Sewlovelee.
Upcoming Classes and Events
October 9th - 13th


Accepting submissions
for Sewlovelee's 4th
Anniversary Celebration
Show off your Sewlovelee creation during our 4th
Anniversary Celebration. Have you completed a project in
the past year with help of Sewlovelee (fabric, quilting,
pattern, kit, etc.)? Customers vote for their favorite and
the winner receives a $100 Sewlovelee gift certificate.
Wednesday, October 10th
10am to 4pm
Sweatshirt Jacket Class
Thursday, October 11th
10am to 5pm


Two Steps Club
Take one step forward by taking two steps back
to complete some of those unfinished projects. Get
the help and support of the other members of the group.
Last session for 2018! Bring in your completed projects if you haven't already!
Friday, October 12th
10am to 4pm
BFF 3 Yard Quilt Party

3 yard quilt patterns come together quickly and are
sew much fun! Your class fee includes 3 yards of fabric, a
pattern, and lunch.
October 16th - 20th
Sewlovelee's 4th
Anniversary Celebration
There is SEW much to celebrate! Vote on your favorite quilt
and enjoy the savings storewide during the entire week.
20% OFF everything in the store! (No additional discounts taken.)
Thursday, October 25th
10am-2pm
Christmas Countdown table Runner Class

Yes! You can get it done before Christmas. Complete a table runner in class from a fat quarter bundle of beautiful fabrics and the 60 degree Triangle ruler!
Friday, October 26th 10am-4pm
Tuffet Class

These make great Christmas gifts too and you will finish during class!
Tuesday, October 30th
10am-Noon
Trick or Treat Bags

Just in time for Halloween! This class includes the pattern and material for one bag but you may want to make several since they come together so quickly and easily!
Wednesday, October 31st
10am-8pm
Halloween!
Come to Sewlovelee in costume and receive 31% OFF Halloween fabric and an extra 13% OFF any other cut fabric!
We are welcoming Trick-or-Treaters in the evening after 5pm and the first ones will receive a trick or treat bag for all of their goodies! (While supplies last and sorry, but you must be of trick-or-treating age to receive a Free bag.)
More to come in November and December! Check the
online calendar
!

5 for $5

This week's selection reminds of the beautiful fall sunsets!
As always, purchase any combination of 5 or more yards from these 5 fabrics and pay just $5 per yard.
Hope to see you soon!
Lee Taylor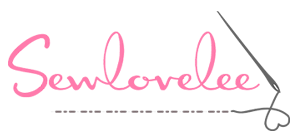 www.sewlovelee.com
Facebook
804-438-5800
4504 Irvington Road
Irvington, VA 22480