Skip Navigation
Website Accessibility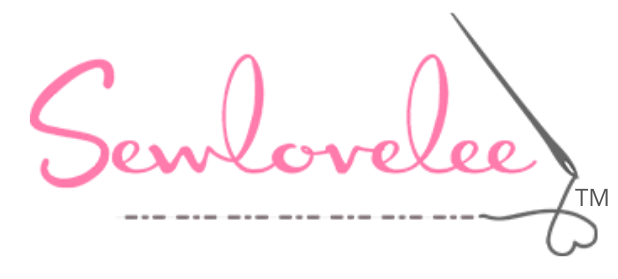 Maintaining Momentum in 2018
Welcome 2018!
Sewlovelee's theme for 2018 is:
Maintaining Momentum!
Taking It to the Next Level and Getting It Done!
With a new year, we have new resolutions and a renewed urgency to get organized and get things done! Chances are you have resolved to clean out some closets, sort through some lingering projects and finish them! Sewlovelee is here to help!

Looking back on 2017, where the theme was "Moving On," we can see that progress was made, and the goal now is to keep moving forward. So how do we keep moving forward with our quilting projects, maintaining momentum and getting them done?

Here are a couple of projects I can't wait to complete in 2018!

Ugly Christmas Sweater ornaments

Deco state flowers tuffet
One Step Forward, Two Steps Back
Sometimes, moving forward may mean taking a step back to gauge where you are, adjusting your direction by going back a little and then changing your vantage point. In essence, the expression, "One step forward, two steps back," can be a good thing. With this in mind, let's start the new year by assessing our older projects. Questions to ask yourself:
--Why did I start this?
--Does it have a purpose?
--Do I still love (or even like!) the fabric?
--What was the original plan/sewing technique used?
--Do I need to reevaluate?
Love It or Lose It! If you don't still love it or the person who is receiving it as a gift, I would urge you to lose it! With a limited amount of time in a day (24 hours is all we ever get!), you just don't have time for that!
Make the Time If it is something that you love and want to continue and complete, then you will need to schedule the time to do so. No, you can't sew more hours into the day (believe me I've tried!) but when you designate a time on your calendar, chances are greater that it will happen! This is were Sewlovelee comes in to help!
TWO STEP CLUB
--meeting twice a month--second Thursday and fourth Tuesday
--work together and smarter to get more done
--incentives for project completion--more fabric!!

As you are assessing your past projects, you may also want to ask yourself:
--What were some frequent mistakes made?
--How could this be done better/quicker/more efficiently?
This is why you take classes! The teachers have done it already, made the mistakes for you, and looked into various ways to get it done!
Check out upcoming classes for January or the online class calendar:
Friday, Jan 5th
10am-4pm
Tuffet Class

This could be you at the end of the day going home with your completed tuffet!
Thursday, January 11th
Tuesday, January 23rd
10am-4pm
Two Step Club
Bring an unfinished project.
Get it Done!
Tuesday, January 16th
10am-4pm
After Christmas Tree

This tree isn't just for Christmas. Create it in nautical fabrics and hang it year-round at the Rivah!
Wednesday, January 17th
2pm-5pm
meets for 5 sessions
Beginning Quilting Class

Nancy Byerly made this gorgeous quilt top in nautical prints in the last class session. What fabrics will you choose?
Tuesday, February 20th
10am-3pm
Barb's Bags Class

Back by popular demand!
What's New!?
5 for $5
Check
Facebook
for these fabrics as well as other weekly specials!
As always, purchase any combination of 5 or more yards from these 5 fabrics and pay just $5 per yard.
"Therefore, since we are surrounded by such a great cloud of witnesses, let us throw off everything that hinders and the sin that so easily entangles. And let us run with perseverance the race marked out for us." --Hebrews 12:1
Hope to see you soon!
Lee Taylor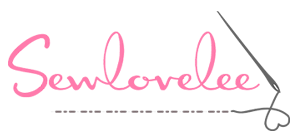 www.sewlovelee.com
804-577-7272
85 First Street
White Stone, VA 22578