Skip Navigation
Website Accessibility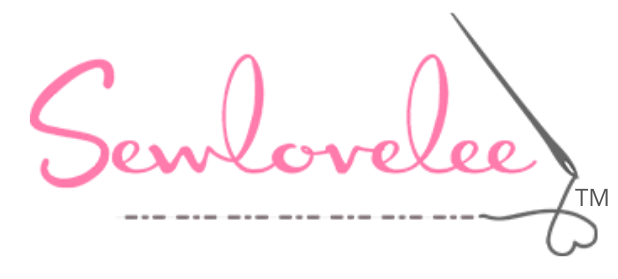 Sew Thankful!
Thank YOU!
As we head into Thanksgiving, let me first give thanks to YOU, for all of your support during the first month of Sewlovelee!
Short Survey
--What's your holiday decorating style?
Fast forward to the next holiday. Halloween is over. Start hanging the Christmas lights.
Not quite ready for all of this. Let's wait until Christmas Eve to get the tree.
Somewhere in between Thanksgiving and New Year's.
Whether you're ready or not, Christmas is just around the corner...
Sew hurry up and make something!!!
What can you make that is quick and cute?
Christmas Tree Napkins

- sign up for Sip and Sew this Thursday night and make two napkins while you enjoy munchies and socialize. Stop by the shop, call or sign up online: http://www.sewlovelee.com/module/class.htm?classId=72338 to reserve your spot

Over Under patterns by the Swirly Girls

are back in stock and go together incredibly quickly and easily. This uses the 30 degree ruler, but there are a few precut kits available as well. Yes, you can get this done before Christmas!
What if you've been especially
good?
Santa should bring you a new sewing machine. He can find a Bernina Artista 730 with the embroidery model, mega-hoop, luggage bags, and all accessories for just $3,500. This is an excellent price for this machine and includes 4 classes to get you started using your new machine.
Events for This Week and Next
Thursday, Nov. 20th 6pm-8pm Sip and Sew -- Christmas Tree Napkins
Sat. Nov. 22nd --Swirly Girls Demo is rescheduled for January--things are just too hectic now!
Wed. Nov. 26th -- Open at 10 am and Closing at 2pm to cook for Thanksgiving
Thur. Nov. 27th -- Closed (Spending Time with Family and Eating very Well!)
Fri. Nov. 28th -- Open from Noon to 5pm (Amazing specials forthcoming!)
Sat. Nov. 29th -- Open 10am to 5pm (Extended hours so that you can take advantage of amazing specials!)
Looking forward...
Classes and events for January are in the works now so keep checking the online calendar

Preview of Valentine's Day
As always, hope to see you soon!
Lee at Sewlovelee
85 First Street
White Stone, VA 22578
www.sewlovelee.com
804-577-7272