Skip Navigation
Website Accessibility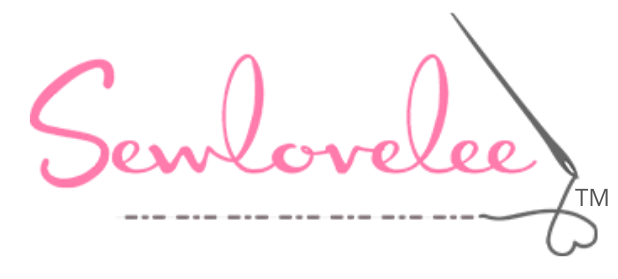 The Heart of Quilting
Love is the center of all that we do here at Sewlovelee.
Love of fabric
With so many new and accomplished fabric designers, quilting fabric seems to get more beautiful all the time. Here at Sewlovelee, we have to love it so you are ensured a quality product.
Love of quilting
We love to sew and learn and want to constantly grow in our knowledge and skill of the craft. Whether you are new to sewing and quilting or an experienced quilter, Sewlovelee offers a range of classes for all skill levels.
Love of others
Community of quilters: Quilting is such an act of love. It blesses the giver as much as, if not more than, the recipient. When we quilt together—at a class, workshop, bee, or guild—we have the benefit of fellowship

Gifts of love: Our quilts celebrate life events: births, graduations, weddings, and even memorializing lives well-lived. With our quilts, we are able to offer a tangible expression of love to another.
In 2023, quilters from across the Northern Neck—and beyond—are participating in

Gratitude & Giving 2023

with a goal of donating a collection of homemade quilts to The Haven in November 2023.
We are here because we love being here for you. We want to be here for your fabric, sewing and quilting needs, but more than that, we want to be here for you.
Meet Lee Taylor
Lee is the owner of Sewlovelee. She first opened the shop in 2014 in White Stone and moved to the center of Irvington in 2018. The shop is a dream come true as is told in "Sewlovelee: The Heart of Quilting" by Karen Newton in The Local Scoop Magazine.

And the name of the store? It comes from the comments people made about the adorable dresses Lee made her once-young daughters—they were so lovely (!). Today, the same can be said about the fabric, the patterns, and the quilting designs offered by Lee. Her commitment to the craft and engaging customers is unparalleled. Karen Newton captured the feeling in her story: "Lee recognizes her customers as part of the larger quilting community and makes a point of knowing their names. After talking or ringing up a transaction, she always tells her customers to come back soon. 'I'd like to see you keep me out,' a woman says with a smile."

Read more about Lee and Sewlovelee in "Women By the Water: Local Business Owners" (PDF), written by Megan Wilson for the Lancaster by the Bay Chamber 2021 directory.

Just Beachy, designed for our 2022 Top Shop recognition


In the spring of 2022, Sewlovelee was recognized as a Quilt Sampler® magazine Top Shop. The multi-page spread shows the many beautiful fabrics, shop samples, and quilts for sale inside the shop; the designed-for-Quilt Sampler quilt Just Beachy and the pattern; and local places to visit while you're in Irvington.
The Just Beachy Quilt Kit is available online and in the shop. It features Hoffman batik fat quarters and a crab print in two colorways designed by Sewlovelee (Sewlovelee Nautical Navy Crab Batik and Sewlovelee Rivah Blue/Green Crab Batik). The kit for this 52.5" square quilt includes fabric for the top and binding. Want the same fabric in the quilt for the back? We've got that, though stock may vary.

Other businesses in Irvington and Lancaster County celebrated our recognition and we continue to celebrate them. Check them out while you are here; they are looking forward to seeing you.